Home for the Holidays: 6 Tricks for Moving During the Holidays
December 21, 2020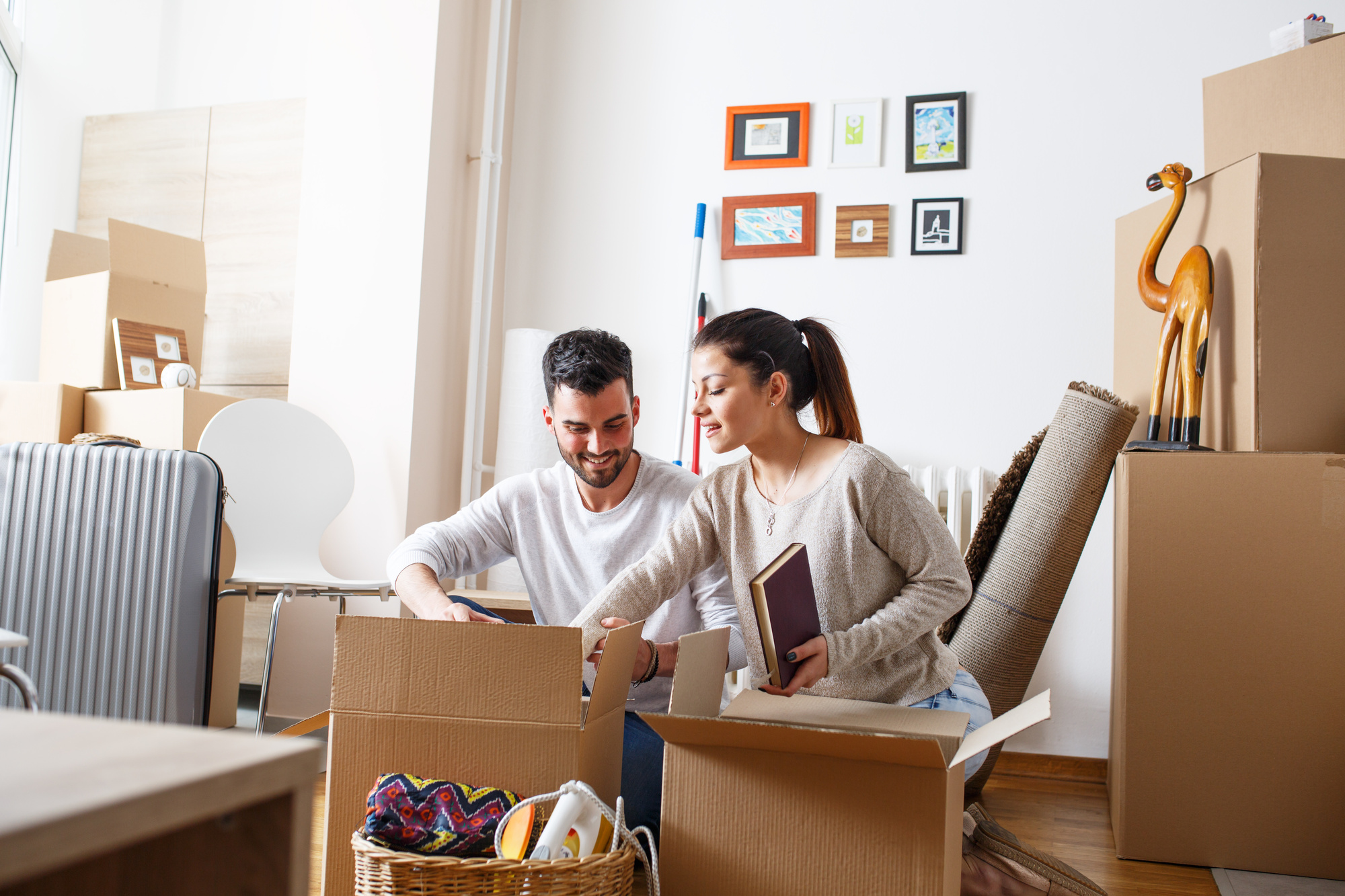 Around 6 million homes were sold last year alone. However, far fewer of us choose to take on this monumental task during the holiday season.
We've got good news for anybody attempting it anyway, though:
It's far from impossible! Indeed, the right insight and approach can make light work of your relocation and leave enough room to enjoy the holidays too. Want to learn how to do it?
Allow us to help. Keep reading for our top 6 tips and tricks for moving during the holiday season.
1. Stay Organized and Start Early
The real secret to managing any busy period is being organized. Trust us, the last thing you want to do is leave everything until the last minute! You'll be rushing around like a headless chicken when you should be cuddling up with a cup of egg nog and listening to the Christmas carols.
Avoid that miserable festive fate by beginning the whole moving process early!
Purchase your packing materials ahead of time and start putting possessions into boxes a few weeks before the move. You can store your boxes in the garage (or the basement, or the attic) until you're ready to shift them into the moving truck.
Oh, and on that note, remember to book your moving company (if you're using one) soon too. Pro movers get booked out fast throughout the year, so be sure to secure your place in advance.
2. Handle Christmas Logistics ASAP
Preparing early for the move is great. Don't stop there though! Being organized for Christmas itself will prove invaluable as well.
Think about buying gifts for your kids, ordering a Turkey, sending Christmas cards, and so on. Wait too long to sort out these all-important Xmas elements and there's a chance they won't happen at all! You'll be swept up in the move and unable to juggle every task on your to-do list.
Once again, the best way to steer clear of this eventuality is to handle each job in advance. Sort everything out in November and you'll be coasting when the holiday move comes around.
Want to kill two birds with one stone? Include the address of your new home in any Christmas correspondence to friends and family. You'll update them on your news and save yourself a job in the New Year.
3. Don't Forget the Decorations
Your first Christmas in the new house is sure to be memorable. But it won't be the same if you don't have any decorations to put up!
Alas, in the hubbub of moving house, it's easy to lose track of individual boxes- even the ones full of festive decorations. That's why we recommend setting this particular box aside and/or labeling it with big, bold writing. With any luck, it'll stand out among the masses and help you find it when you've unloaded the truck.
The result? You'll be able to set the stresses of the move aside, put up your fairy lights, tinsel, and a tree, and feel as Christmassy as normal.
4. Consider the Travel Conditions
The holiday season is a busy time for everybody, which often translates into traffic on the roads. After all, people rush around to see loved ones, buy last-minute gifts, and attend the various Christmas events that take place in the neighborhood!
All those extra vehicles on the road are never fun when you're in a hurry to move and have an enormous truck to maneuver around! Throw inclement weather conditions into the mix and the situation can soon turn sour.
A sensible way around these types of problems is to give yourself enough time to make the journey to your new home. You'll be in less of a hurry, which equates to less stress to stay on schedule.
5. Don't Unpack Everything at Once
Unpacking all of your boxes is one of the most time-consuming tasks of any move. You have to decide where all of it's going to go, remove everything with care, and then put it all in place. The whole process can take days to complete.
It's often tempting to forget about anything else until the job's done.
But it's Christmas! Give yourself a break, take your time, and make sure you have enough opportunity to enjoy the holiday too. For instance, with the main items unpacked and in situ, you could decide to set the rest aside until a later date.
6. Try The Storage Box
Last but not least, anybody moving home in the holidays could save themselves a world of trouble by using The Storage Box. We'll deliver a secure and weatherproof storage container to your door whenever you need it! You load it up in your own time and we'll return with a specially-designed transport system to move it all to your new home.
You can start packing well in advance and be ready to move in time for the holidays. Of course, loading your possessions straight into the container means you don't have to store everything in your home until the moving date either. Better still, we handle the transportation in this busy time of year so you don't have to.
Remember These Tricks for Moving During the Holidays
Moving house in the holidays can be a challenging endeavor. However, it doesn't have to be as tricky as you might think. As we've seen, going about the move in the right way can make the task far more manageable.
We hope the tips for moving during the holidays in this post will prove useful in that regard. Keep them in mind and you should be all set up in your brand new home in time for the festivities to begin! Would you like to take the stress out of your holiday move?
We can help. Contact us today to find out how.