Storage Container Security
Container Locks & Locking Options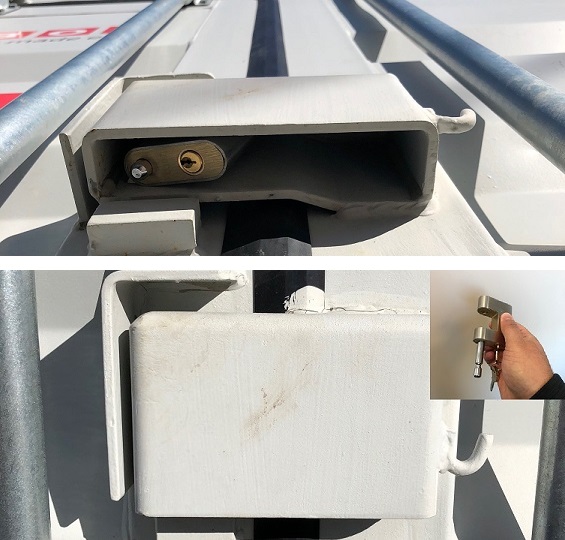 High-Security Lock Box
The best place to lock a shipping container is the high-security lock box is mounted to the center of the doors (not the door handles themselves!). A thick steel box is a special housing meant to protect your lock from tampering. For effective use, you must use our high security block lock. The block lock is square in shape with a straight shackle and these locks stay recessed in the lock box so tools and bolt cutters cannot tamper with the lock. These lock boxes are available on our Storage Box rentals and our Shipping Container rentals.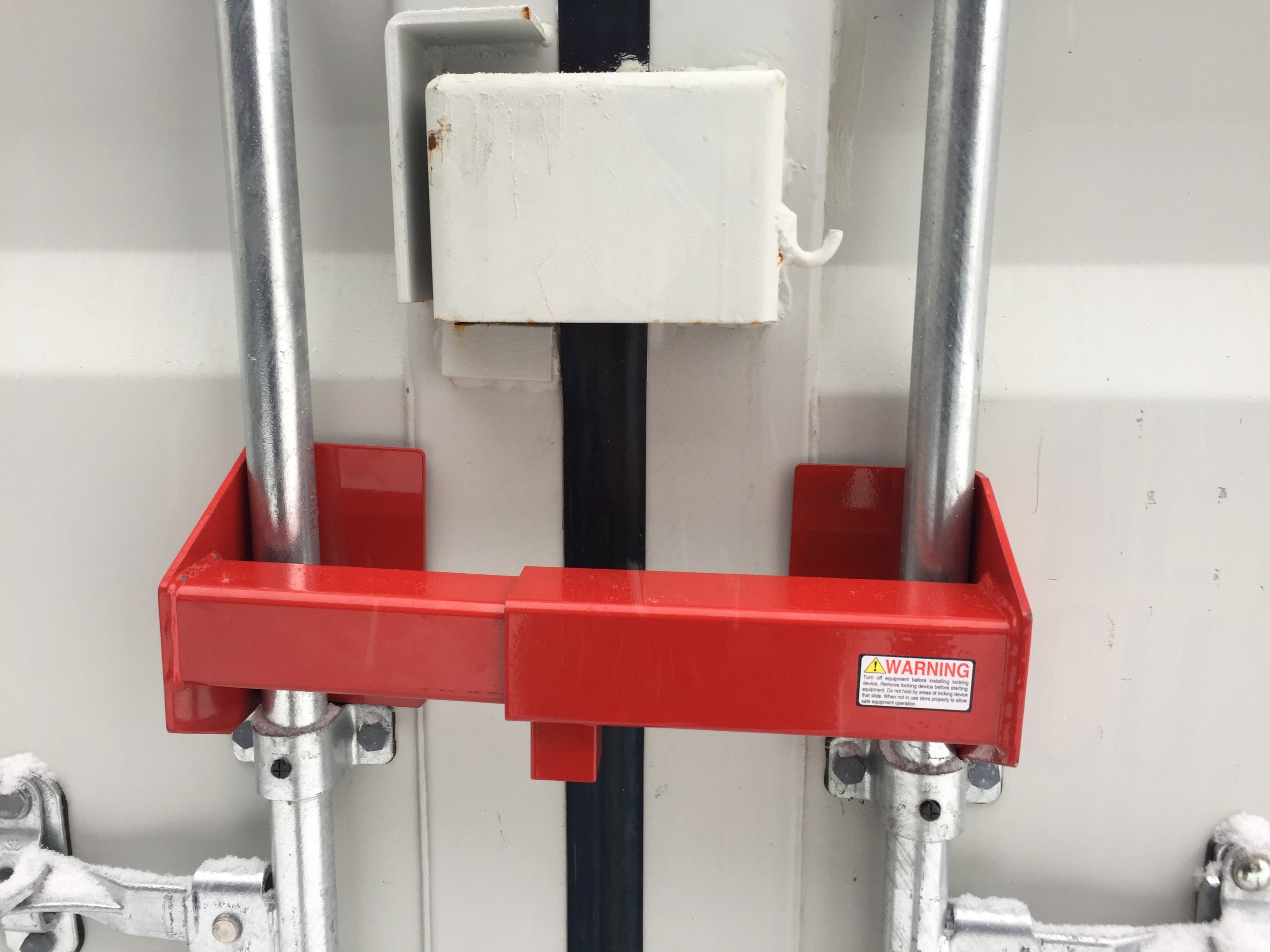 High-Security Lock Bar
The high-security lock bar is a 2-piece lock that clamps over the inner locking rods. It is comprised of heavy duty steel tubing. The actual locking mechanism is contained inside the lock itself. Each lock is keyed differently with a tubular pin lock and you have the unique keys for your lock. The downside to these locks - they're expensive to buy and they're heavy and not easy to put on! The shipping container lock bar is a good alternative for sea cans without a lock box.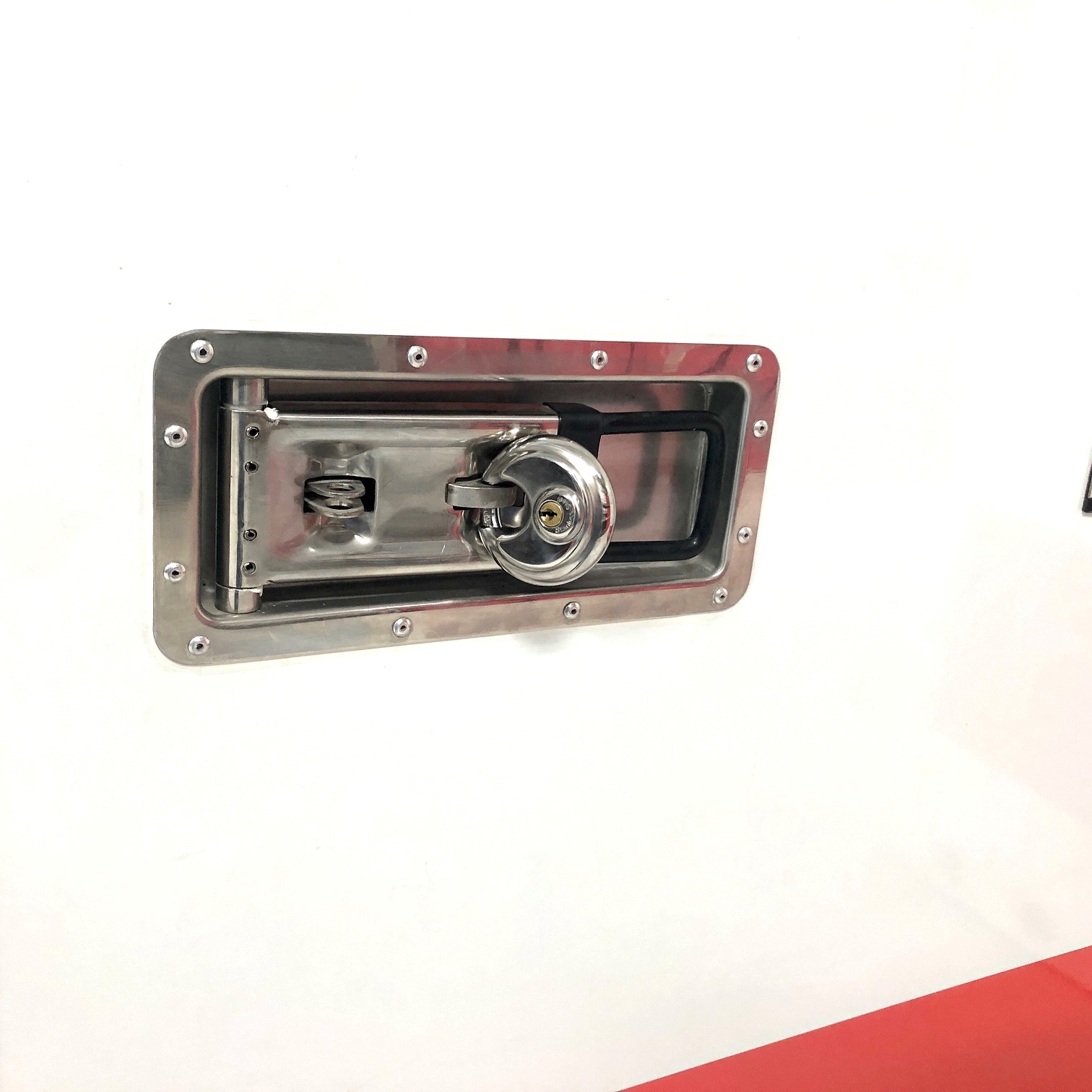 High-Security Disc Lock
The best place to lock a Storage Box container is the door latch with a high-security disc lock. These round locks have a short, rounded shackle that has minimal exposure to prevent bolt cutters from getting onto them. This locking combination is most common because it offers high security with an inexpensive lock. Lock boxes are also a great point to lock Storage Boxes.
High-Security Puck Lock
Another great locking option for moving storage containers is the high-security puck lock. These locks go onto the rounded hasps installed specifically for this lock. These heavy duty locks have the shackle behind the lock and is hidden when in place. The hasps for these should ONLY be used with puck locks!