Read What Our Clients Have To Say!
Our Reviews
Save With Daily Rates
Moving Starts Here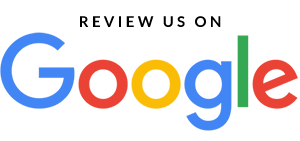 We had an absolutely amazing experience with the Storage Box for our move from the GTA to Windsor area. A lot of the bigger moving pod companies did not service Windsor and it was hard to get a quote. Their pricing was very reasonable considering what you get for the service. The customer service is phenomenal. When you call a human picks up right away and they give lots of communication. The driver would call when they were on their way with the pod. None of our things broke or shifted during the move/storage because it stays level when unloading it from the truck. It was very convenient for our move to have our things in storage as well. I would 100% recommend this company!
-- Jenna Jones, London ON
Can I give them more than 5 stars?? Because they deserve more!
Every aspect of my experience with The Storage Box was wonderful! During my initial call to set up my rental and storage, the lady I spoke with was extremely helpful. She broke down all the charges, and when they would be charged, so I knew exactly what was happening when. When the box arrived at my house, it was extremely clean and smelled wonderful. I thought getting the box to my new place was going to be a problem because it's in a new subdivision and they were in the middle of putting curbs and gutters in, so there was no way to get the truck close to deliver it. I was wrong - Norm (the driver) was a magician and somehow managed to get the box right onto my driveway where I needed it.
Like I said, every single part of my experience with these guys was fabulous. I have zero complaints and I will definitely recommend their services to anyone and everyone looking to rent a storage box.
-- Tanya P, London ON
I would 100% recommend The Storage Box to anyone moving. Their prices were very reasonable, their deliveries were timely, and the boxes themselves were clean and weather proof. I had two 20' boxes for the required 1 week minimum, and for the price I should have ordered a third. If you have any questions, definitely give them a call, as their office staff was very friendly and helpful as well. Thank you for such a great moving experience!
-- Jesse Leite, Windsor ON
I have to say this is the best company customer service I've ever had. Everything instruction-wise was clear and concise, price was very reasonable, everything went according to plan and every employee of the company dealt with has been friendly and extremely helpful on all levels.

I am very impressed by how this business is run, would give it 10 out of 5 stars if possible and will not hesitate to refer going further.
-- Sam Hanna, London ON
What a great experience. Great customer service. The trucks, storage boxes where exceptionally clean. The drivers are dressed professional and are extremely good at their job. Top notch service 5 stars.

Would recommend using a storage box over a U-Haul any day.
-- A Hutchins, Windsor ON
The Storage Box is the most professional and accommodating service of its kind. They are prompt with requests and offer suggestions for their services to show consideration on how they can serve each client as best as they can. The drivers are very courteous - I had no apprehension with having them at my home whatsoever. The Storage Box made everything simple!
-- Dave Rauti, Windsor ON
They are a great storage company. Stress free. They dropped off and picked up on time. The drivers are so friendly and easy to work with. Everyone there is very helpful. We loved that our items were taken care of.
Totally recommend them
-- Joanne Thorup, London ON
From start to finish, the process was great. Spoke to a few different people and were treated with professionalism every time. The drivers were very polite. The bins are very reasonably priced as well. Worry free experience..definitely would recommend the Storage Box!!!
-- Brian Anthony, Chatham ON
I can't say enough good things about this company. They definitely exceeded my expectations from beginning with pricing and knowing the size I needed to delivery (which was tight) to pick up (which involved road construction as well as dealing with overhead wires). The Home Renovation Phase One is finished now and the box has been returned. The whole process was stress free. This On Site Storage was a great solution! Thanks Team Storage Box!
-- Phyllis Balkwill, London ON
Very friendly and easy to get a hold of. Boxes were delivered clean. They called the day before to confirm time and then called when on their way so you knew when you would get the box. Great experience for moving my in-laws townhouse with some storage time in between.
-- Lance Chamberlain, London ON
Great experience! This was the easiest way to move, allowing us time to store our items while our house was being finished. Everyone was very helpful and wonderful to deal with. I certainly recommend The Storage Box.
-- Kirk Jeffery, Windsor ON
I would give them more then a 5/5 if I could. The lady on the phone, SO helpful and polite. The driver was a really nice guy and took his time loading and unloading while explaining the process to me. Well done!
-- George Z, Windsor ON