Read What Our Clients Have To Say!
Our Reviews
Save With Daily Rates
Moving Starts Here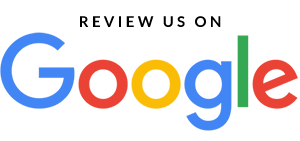 "They are a great storage company. Stress free. They dropped off and picked up on time. The drivers are so friendly and easy to work with. Everyone there is very helpful. We loved that our items were taken care of.
Totally recommend them"
-- Joanne Thorup
"I would 100% recommend The Storage Box to anyone moving. Their prices were very reasonable, their deliveries were timely, and the boxes themselves were clean and weather proof. I had two 20' boxes for the required 1 week minimum, and for the price I should have ordered a third. If you have any questions, definitely give them a call, as their office staff was very friendly and helpful as well. Thank you for such a great moving experience!"
-- Jesse Leite
"We rented a storage box Sept./2018 and had it picked up July/2019. The box arrived on time, clean and ready to use. We stored furniture and boxes throughout the winter while renovations were completed on our house.
Returning the box was just as easy as getting one. The driver was professional, courteous and helpful, as was the office staff I contacted. I would definitely recommend this company and I would use its services if I needed them in the future."
-- Will Taylor
From start to finish, the process was great. Spoke to a few different people and were treated with professionalism every time. The drivers were very polite. The bins are very reasonably priced as well. Worry free experience..definitely would recommend the Storage Box!!!
-- Brian Anthony
This had to be the easiest part of our move! Staff is extremely friendly and helpful and the driver was so accommodating..sorry I did not get his name but he positioned the box like it was a normal car and took such good care of our belongings. also, very prompt. Keep up the great work!
-- Lynn Chalut
I can't say enough good things about this company. They definitely exceeded my expectations from beginning with pricing and knowing the size I needed to delivery (which was tight) to pick up (which involved road construction as well as dealing with overhead wires). The Home Renovation Phase One is finished now and the box has been returned. The whole process was stress free. This On Site Storage was a great solution! Thanks Team Storage Box!
-- Phyllis Balkwill