Portable Storage Containers Niagara Region
The Storage Box proudly services St. Catharines, Niagara Falls and the surrounding area with our storage container rentals. For more information, or to make a reservation, please give us a call!
Address:
2 Keefer Rd.
St. Catharines, ON
L2M 7N9
Phone:
1.800.555.4510
Hours:
Monday – Friday: 8:00am – 5:00pm
Saturday: 8:00am – 1:00pm
St. Catharines Facility Includes:
Heated Container Warehouse, Outdoor Storage Yard
General Questions & Inquiries
We would like to hear from you! It's easy, click here.

Outside Sales/Contractor & Business
Need temporary storage for your business? Maybe something permanent? The Storage Box offers great long-term rental rates and used shipping containers for sale. Our sales rep will ensure you get the best service, the best solution, at the best price. Schedule a call with a sales representative to discuss your needs.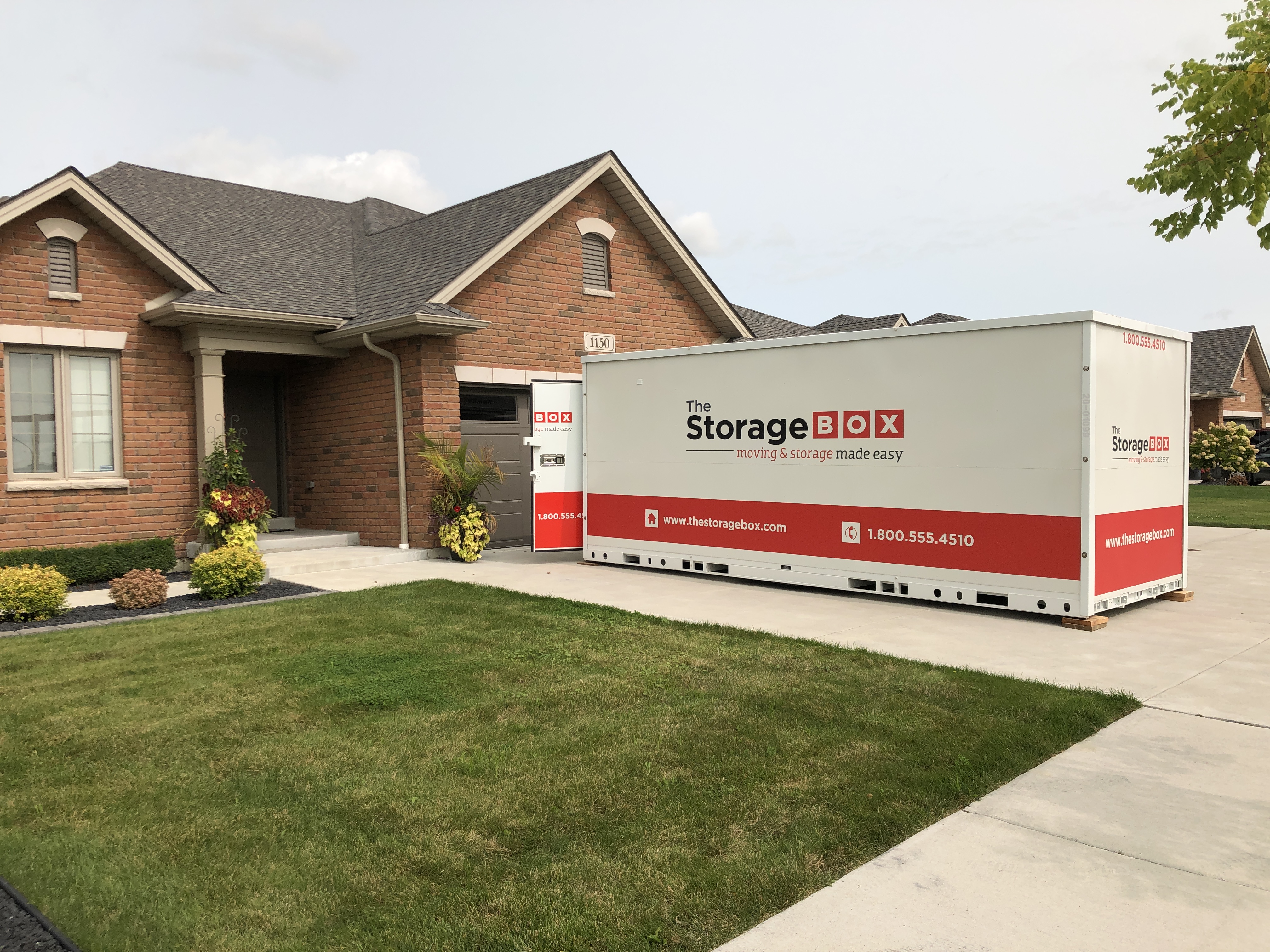 Moving Company St. Catharines & Niagara Region
Our service in the St Catharines & Niagara Region includes storage container rentals, storage container sales, and shipping container sales.  You can conveniently store your loaded Storage Box in one of our container warehouses. If you only require outdoor storage for your Storage Box, we also have a large secure storage yard.  We offer moving boxes & moving supplies delivered to you! We also provide appliance cart & furniture dolly rentals. Your search for the best moving company in St. Catharines is over! 
The Storage Box has improved the traditional portable storage container with improved features and design.  Our Storage Boxes are available in 8ft, 12ft, 16ft and 20ft lengths. We also have 10ft, 20ft & 40ft Shipping Box.
We provide our customers with many benefits and deliver a valuable, low-cost alternative to truck rentals and traditional self-storage.  The Storage Box has one the largest fleet of storage containers and tilt-free container delivery trucks in Ontario.
The Storage Box is the region's top-rated moving company on Google with over 180 five-star reviews; you'll quickly see we are not just another moving container provider.
Moving can be expensive and stressful, but it doesn't have to be! Moving in, St. Catharines has never been easier! The Storage Box provides the cheap, stress-free way to move, whether it's around the corner or across the city. You can move on to your schedule and take your time to load and unload. The Storage Box in your driveway makes self-loading easy and comfortable, and if you prefer, you can hire a moving hand to help with a few of your heavier items. The Storage Box only uses tilt-free delivery systems to deliver our boxes. Tilt-free protects your valuables during the loading and unloading process. Learn more about our moving boxes in St. Catharines on our home moving services page.
Home to the Welland Canal, one of the world's greatest engineering feats, where enormous freighters climb the Niagara Escarpment on a stairway of water. Moving to St. Catharines from another area of Southwestern, Ontario, is now easy and affordable! The Storage Box is the only provider of mobile storage containers that properly offers complete portable storage and moving service in all of Southwestern Ontario.
We understand moving between cities can have complicated timelines. Ease the stresses of moving day by packing and loading your Box gradually overtime before your closing date. Do you have a gap between closing dates? No problem, we will move your loaded container to The Storage Box location nearest you for storage until you're ready to continue the journey. Yes, it is that easy.
St. Catharines is the largest city in the Niagara region, located in south-central Ontario. Also known as "The Garden City," St. Catharines is renowned for its lush parks, gardens and trails. It is also an industrial centre, producing automotive parts, heavy electrical appliances, structural-engineering goods, hardware, textiles, hosiery, paper and wood products, and canned fruits and vegetables.
St. Catharines has so much to see and do, from rowing to shopping & unique dining. There are also galleries, museums, theatres and some world-class vineyards in St. Catharines that are great for wine lovers. Go on a wine tasting tour and spend an afternoon sipping on wine. The region is best known for its white wine and ice wines, with these being a highlight when on a wine tasting tour.  Wine tasting tours often include a gourmet meal, ending with lunch or dinner.
St. Catharines
& Niagara Region
Fort Erie | Grimsby| Lincoln| Niagara Falls| Niagara-on-the-Lake | Pelham | Port Colborne| St. Catharines | Thorold | Wainfleet | Welland | West Lincoln | Beamsville | Smithville | Vineland | Grassie | Effingham | Dunnville