7 Moving Out Tips for First-time Renters
August 10, 2020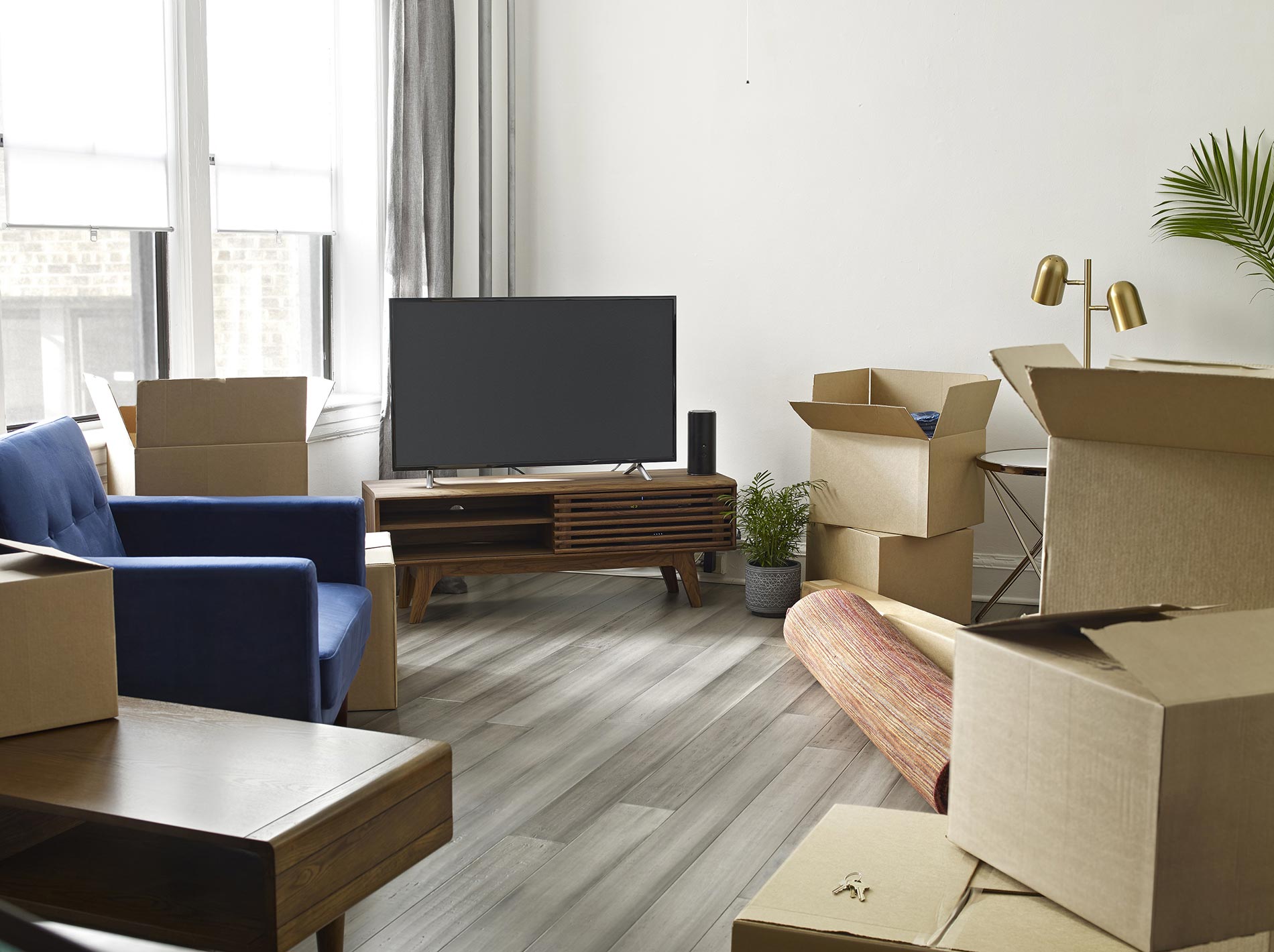 Often, it's fear of the unknown that makes us worried about the future. What will you be paying for besides your monthly rent? Are there things you haven't thought of?
The best way to help yourself feel prepared for a change is to get organized. Here are some moving out tips that will make the process smooth and fun.
1. Make a Budget
It may seem like too much work to make a budget sheet if you know you've got enough in your monthly paycheck to cover your regular expenses. 
Yet a physical budget can put your mind at ease because you'll see everything you need actually written clearly in front of you. You'll know exactly what you'll have leftover at the end of every month.
Your monthly living expenses will probably include your rent, as well as utilities such as your heat, hot water, and cable bill. Remember that there's a reason you should only be spending 30 percent of your income on rent. You will be incurring other expenses if you have your own place.
If you're moving out of your parents' house, you may also be taking on other new financial responsibilities. For example, your folks may have been paying your cell phone bill or car insurance. You'll also need to purchase groceries each week.
Write down all of your expenses along with your monthly income, and make sure you have enough to go out and have fun sometimes. 
You may notice when you write everything down that your budget is a little tighter than you'd like it to be. Consider how you're going to manage this before you start paying your bills.
You may, for example, want to consider getting a second job or side gig to help make your monthly payments easier. Or you may want to look for a roommate. However you do it, you'll want to know that when you find those little adult gifts in your mailbox every month called bills, you'll be prepared to pay them.
2. Get Clippin'
It can be a bit shocking to realize that they'll be no food in your apartment unless you go grocery shopping each week. 
When you first move out, try going to different grocery stores each week and figure out who has the best prices on items you buy a lot. Figure out where you can save money on your staples. Clip coupons or subscribe to newsletters so you can get digital deals. 
It's fun to customize your cabinets and keep a stock that makes you happy. As an independent home renter, you'll also take pride in knowing that you're keeping your food bill in your budget.
3. Get Renter's Insurance
You may not think insurance is necessary because you aren't purchasing your home. Yet, if there is a fire or theft, you won't be able to recover anything without it.
Render's insurance will cover your belongings in case of an emergency. And your landlord may require you to carry it.
4. Store Your Stuff
If you're getting your own place, you may be purchasing furniture or dishes for the first time. You won't need to worry about packing these things up until you move on.
If, however, you've got a lot of stuff to bring with you, you may want to consider renting a storage space. Many first-time apartments are small, and they can quickly become cluttered. This can be overwhelming and irritating, especially if you are prone to anxiety.
Renting a storage space, however, can keep your apartment free from clutter and your mind free from worry. If you like to decorate for holidays, it's particularly useful to have a place to hold your off-season items.
5. Think About Furniture
It may seem obvious, but your apartment won't be furnished when you move in. You'll want to plan for furnishing your apartment when you make your budget.
Your first apartment likely won't require fancy furnishing. You'll need a bed, sofa, chairs, and a table. Many folks also like to purchase a TV stand and some floor lamps.
Consider whether you are purchasing only for this apartment, or for your future as well. You may, for example, be looking at a bed you can use for years to come.
If, however, you only plan on using furniture items only as long as you're renting your first place, there's no need to invest big bucks. Discount furniture stores and second-hand stores are ways to find great pieces at low prices. Or check out local Internet listings and social media buy/sell groups for gently used furniture at a fraction of the price.
6. Schedule Utilities Ahead of Time
Nothing is more exhausting than arriving at your new apartment and being unable to turn on the heat or electricity. Make sure that you contact utility companies ahead of time to make sure everything is ready for your arrival.
If you aren't sure who to contact, ask your landlord or go on social media groups for budget-friendly suggestions.
7. Do a Walk-Through
Make sure you do a walk-through with your property manager before you move in. Check things like heat and water pressure. 
Remember that you could be responsible for damages that occurred before you moved in. A quick walk-through can give you peace of mind before you take on the responsibility of renting.
The Best Moving Out Tips
Moving out is an exciting time, but it's important to stay on top of your responsibilities. Follow these moving out tips and you'll be ready to approach your new chapter with confidence.
For more information on storage options, contact us today.