How Clean is your Portable Moving & Storage Container?
November 21, 2018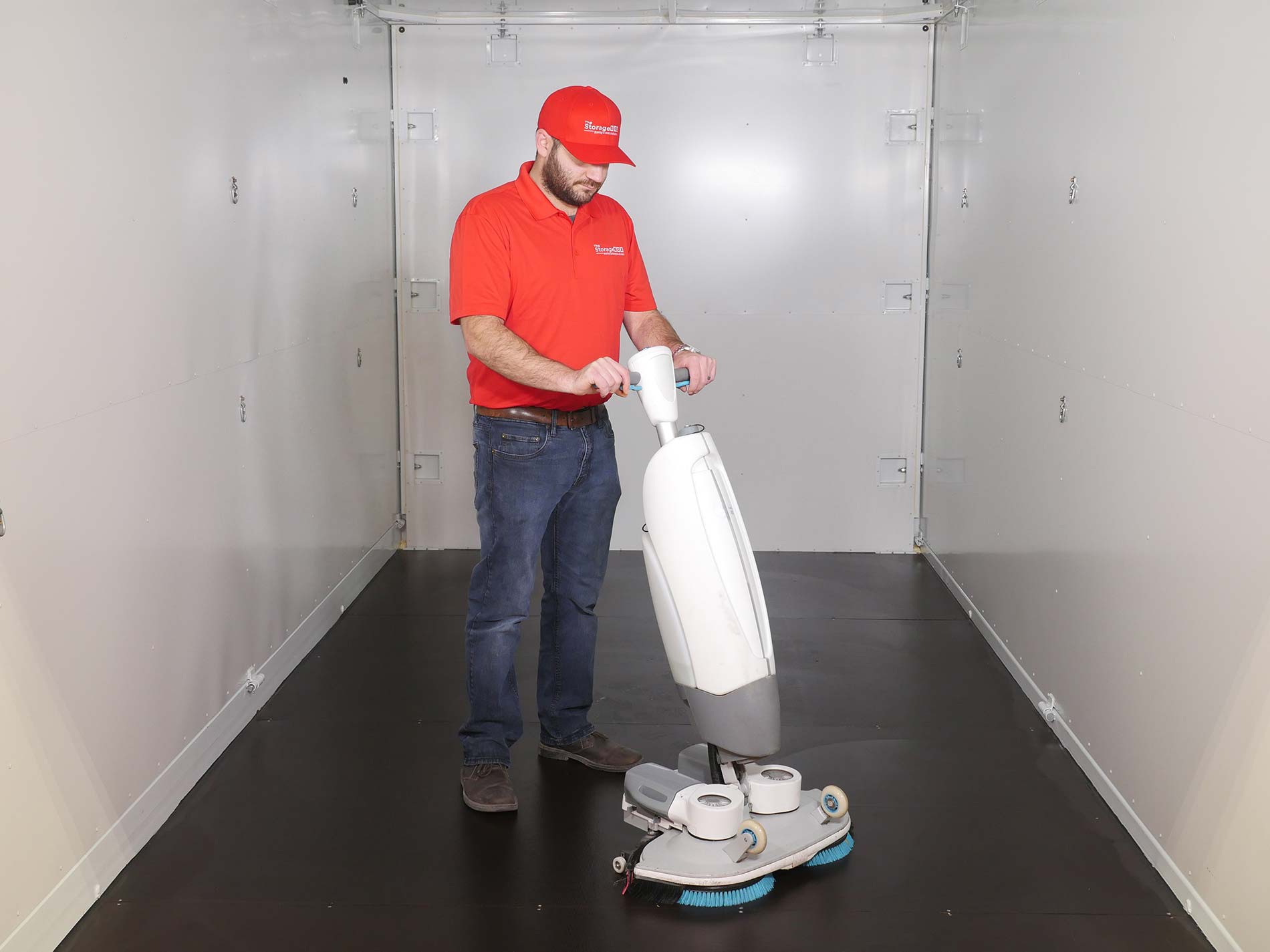 At The Storage Box, cleaning and inspecting our storage boxes is of the utmost importance.  We believe your contents should be stored in a properly cleaned container.  
Why cleanliness is so Important 
Of course, it is important to maintain cleanliness. However, at The Storage Box, we don't just sweep our Boxes, we clean and scrub them with a disinfecting solution. Our Boxes help protect you and your belongings from unwanted contaminants that you may not even be aware of.  
We take the cleaning of our Storage Boxes very seriously. The following is the cleaning and inspection process at The Storage Box: 
Rental returned containers/storage boxes are placed in our designated cleaning area.  
Leftover debris is picked up and the container/storage box is swept out. 
The inside walls are inspected/washed with disinfecting solution. 
The floor is inspected, washed, scrubbed with a mechanical scrubber using a disinfecting solution and dried.  
The exterior is inspected and washed by soap and brush. 
The container then goes through our quality control checklist. 
Once this process has been completed the container/storage box is clean, quality control inspected and is Ready for Rent. 
The Storage Box provides clean containers for every rental.  No container can be delivered without going through our 7-step cleaning and inspection process.  Our cleaning and inspection policy is mandated throughout the company and has become part of our DNA.  
Most moving box rental companies do not discuss their cleaning process.  The common practice in the portable moving box rental industry is to have the driver or the last customer sweep out the box before it is delivered to the next customer. Some moving container providers will pick up a container from a customer who is finished with the container and deliver this container directly to the next customer.  
At The Storage Box, our standard for clean is unquestionably the highest.