Moving Boxes
Plastic Tote Rentals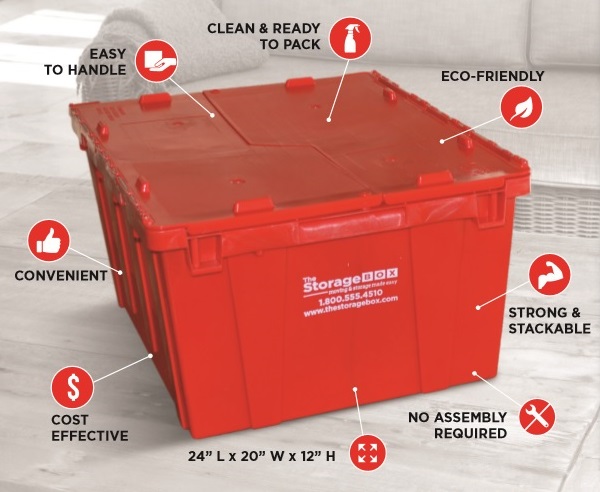 The Little Red Box is our strong, eco-friendly alternative to carboard boxes. They are the ultimate packing boxes and a must-have item with your moving supplies!
They have many added benefits when compared to traditional moving boxes - benefits like:
They're delivered clean & ready to pack

Conveniently delivered to your door, no assembly

Easy-to-carry handles that won't break or rip

Eco-friendly, reusable and recyclable

Cost effective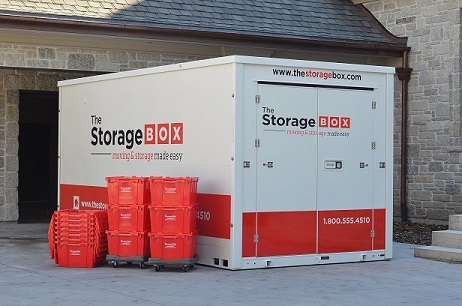 Have Packing Boxes Delivered with your Moving Container Rental
If you're also renting a moving container, you can have Little Red Boxes and other moving supplies delivered with your Storage Box. Start packing your Box right away!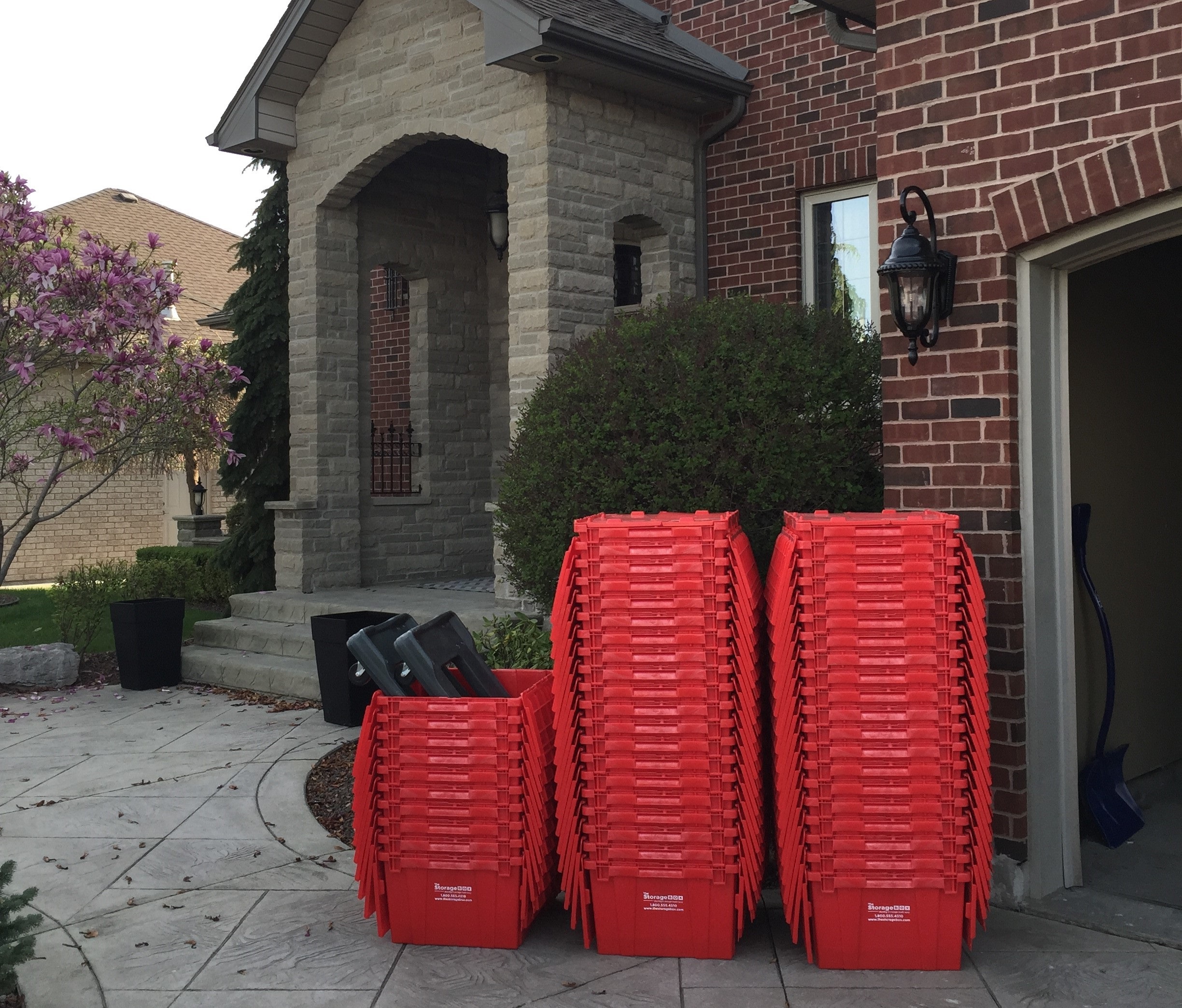 Buy or Rent Little Red Boxes
That's right - you can buy or rent these boxes, whichever makes the most sense for you! Most people who rent them end up buying some or all of their rental totes because they make storage at your home or office so much easier! 
The Storage Box offers the lowest rental rates for plastic totes. If you would like a price to rent or purchase plastic totes, request a quote here.
Little Red Boxes are only available at The Storage Box Windsor location.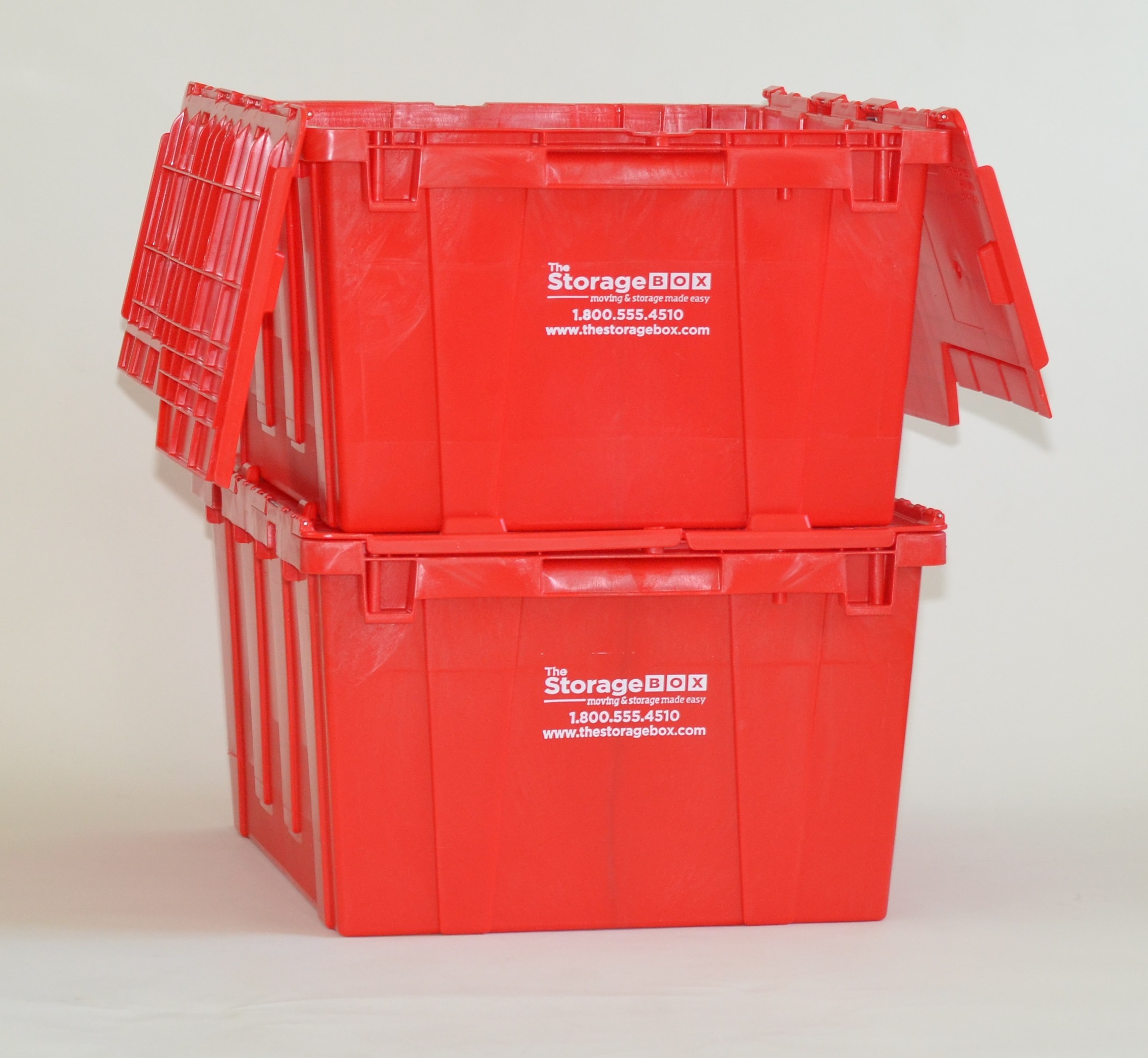 The Best Moving Boxes
Have Little Red Boxes delivered right to your door! Whether you're moving or just storing unused items or keepsakes, they're the easiest way to pack your belongings. Store in your basement with no fear - the plastic tote protects your items from moisture or water.
Packing your home has never been easier. They stack easily within each other when they're empty for quick storage. simply slide one out and start packing it! The Little Red Box has an attached, hinged lid - no taping required. Once it's full, flip the lids closed and the tabs on top make it easy to stack the next packing box on top and it will not slide!  
We provide labels for each packing box as part of your rental so you can easily identify what's what during your move! We also offer cart rentals so you can easily move your packed boxes around. 
Moving offices?
The Little Red Box is perfect for moving offices. Their strong construction makes it easy to pack and stack your items without fear they will crush each other. 
Get Little Red Boxes delivered to your office, with carts and labels to make your move easy!