The Many Types of Storage Containers
June 03, 2021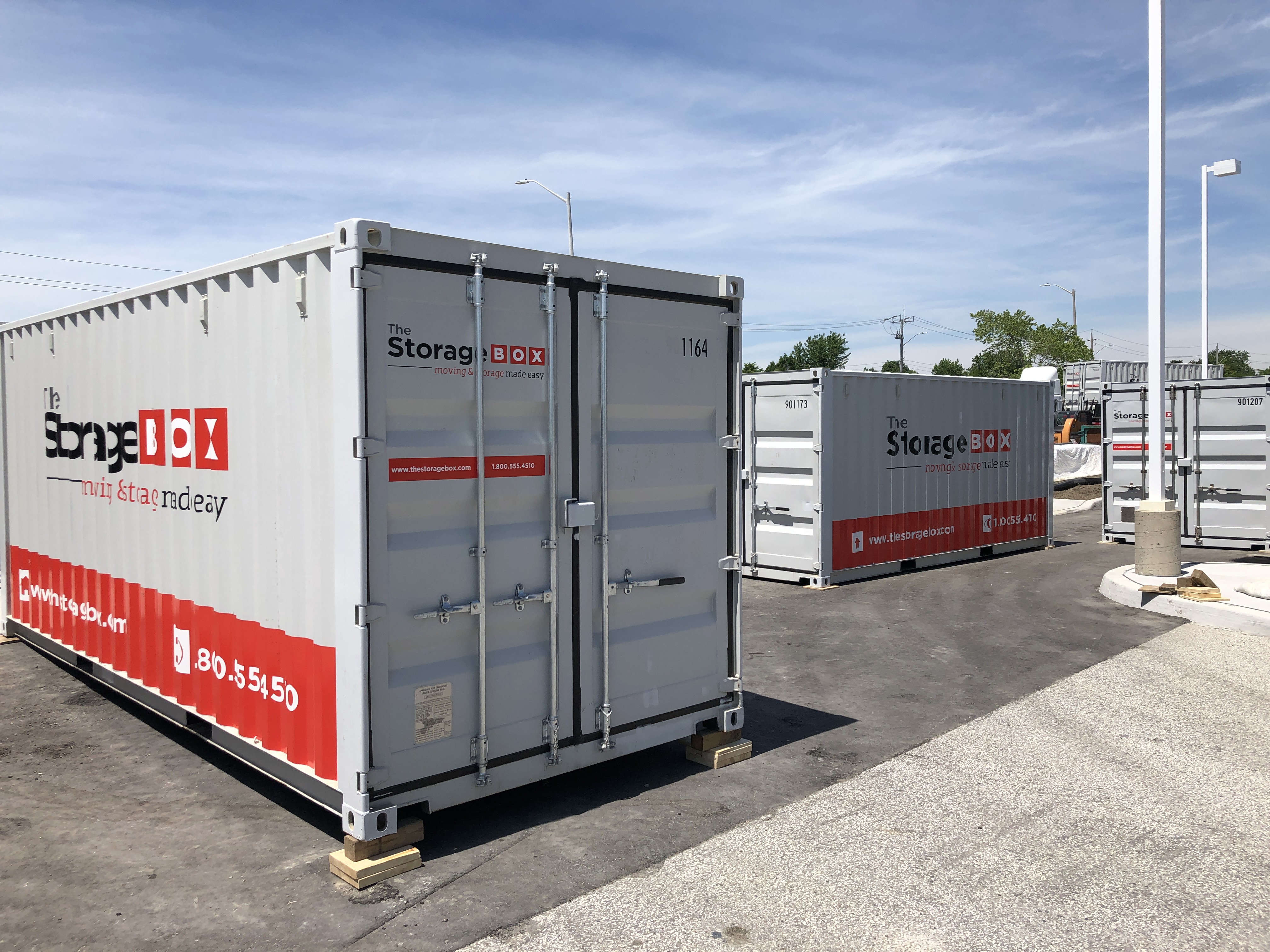 What's the worst part of any moving process?
Most people would agree that it's the packing and unpacking. Not the act of boxing up all your stuff, but the physical process of hauling your items and furniture from one place to another.
You want to end that part of the process as quickly as possible. You don't want to make a bunch of trips from one house to another. To avoid that, you need to get the right storage containers for the job.
There are many types of storage containers to choose from. Size is one of the most important variables, but there are other considerations, too.
Keep reading to learn about the different types of storage containers.
Types of Storage Containers: An Overview
As mentioned, most people consider storage containers when moving. Storage containers are a great alternative to traditional moving trucks. They offer the same benefits with much smaller drawbacks.
If this is the reason you're looking for storage, you'll be most interested in basic portable storage containers. There is a wide range of sizes to choose from with portable containers. They can have extra accoutrements, too.
Portable storage containers are the most basic form of container. If you have larger or more complex needs, shipping containers might interest you.
Shipping containers are much larger than basic portable containers. They are usually used by businesses, construction sites, and other industries that need to move a lot of items at once.
Although this might sound counter-intuitive, not all storage containers are actually built for storage. Office containers serve a different purpose.
An office container is used as a temporary office space, rather than a storage container. They are outfitted with doors, windows, and other things that make them habitable in ways regular containers aren't.
Let's take a closer look at each kind of container and get a better idea of what each one can do.
Portable Storage Containers
The most common storage container is the basic portable storage container. These are simple, but versatile containers that you can find in an array of different sizes.
The most common use for these is to store boxes and furniture when moving. Portable containers are an improvement over similar options like moving trucks for many reasons.
First, it's easier to get things in and out of a portable container. They aren't raised like the bed of a truck, so there's left lifting and climbing involved.
There's also a wider variety of sizes available with portable storage containers. You can find storage boxes anywhere from eight feet to twenty feet.
Moving storage containers is a breeze, too. Once it's all packed up, the storage container can be transported to your new place!
It's also possible to have your portable container moved to a secure facility. This allows the container to function as a conventional storage unit, but with more security, temperature control, and other benefits.
Moving isn't the only reason to look into portable containers. Small storage containers are an ideal place to keep items during a home renovation or remodel that renders a room temporarily unusable.
Shipping Containers
Sometimes, a simple portable storage container doesn't cut it. You might need to move an enormous number of items, or you may be looking for a particularly sturdy container. In this case, you need a shipping container.
In some ways, shipping containers are simply large storage containers. They can be up to forty feet long, more than double the size of many portable containers.
They differ in a few key ways, though. One is in their durable, heavy-duty construction. A shipping container is stronger than an average storage box and is a better choice for potentially dangerous areas like construction sites.
They are also built to withstand overseas trips. This makes them perfect for transport as ocean cargo.
Because of these factors, shipping containers are more suited for industrial use than standard portable containers.
Despite the name, shipping containers are useful for more than just shipping. Customizable shipping containers can be helpful as extra storage for any number of businesses.
Supplies, equipment, and even records can be stored in a shipping container, freeing up space within the business itself. A shipping container's durability and security mechanisms make them safe storage zones for any company.
The flexibility of a shipping container is handy, too. They're a great solution for any company that needs offsite storage.
Office Containers
Strange as it may sound, storage containers are good for more than just storage. One special kind of container, the office container, is built for habitation rather than storage.
An office container is exactly what it sounds like: a large storage container that functions as a regular office.
Depending on the exact model, the specifications can vary. Standard container offices feature lights, doors, and windows. There may be other special features as well.
An office container can also include heating and air conditioning. It may have ports for phone and data lines.
Office containers can be a great solution for small businesses. They're also great places to set up shop if your building is undergoing renovation.
Office containers are customizable enough that they can adapt to suit the needs of nearly any job.
Office containers are most commonly used on construction sites. It's a perfect match: construction sites are by their nature temporary, but the workers still need a place to do business and keep records.
Storage container rental makes setting up a temporary office at a construction site a breeze. Plus, the durability and portability of office containers are also a good fit for a construction zone.
Your Storage Solution
Selecting the right types of storage containers for your needs can make all the difference. Small storage containers might be the right call during a temporary house renovation.
Then again, a business might need a shipping container. Industries like construction might have different uses for storage containers altogether!
Whatever your need, we have the right storage containers for you. Call us today for more information or to get an instant quote!