Storage Units: Portable Storage Containers vs Self Storage
July 08, 2020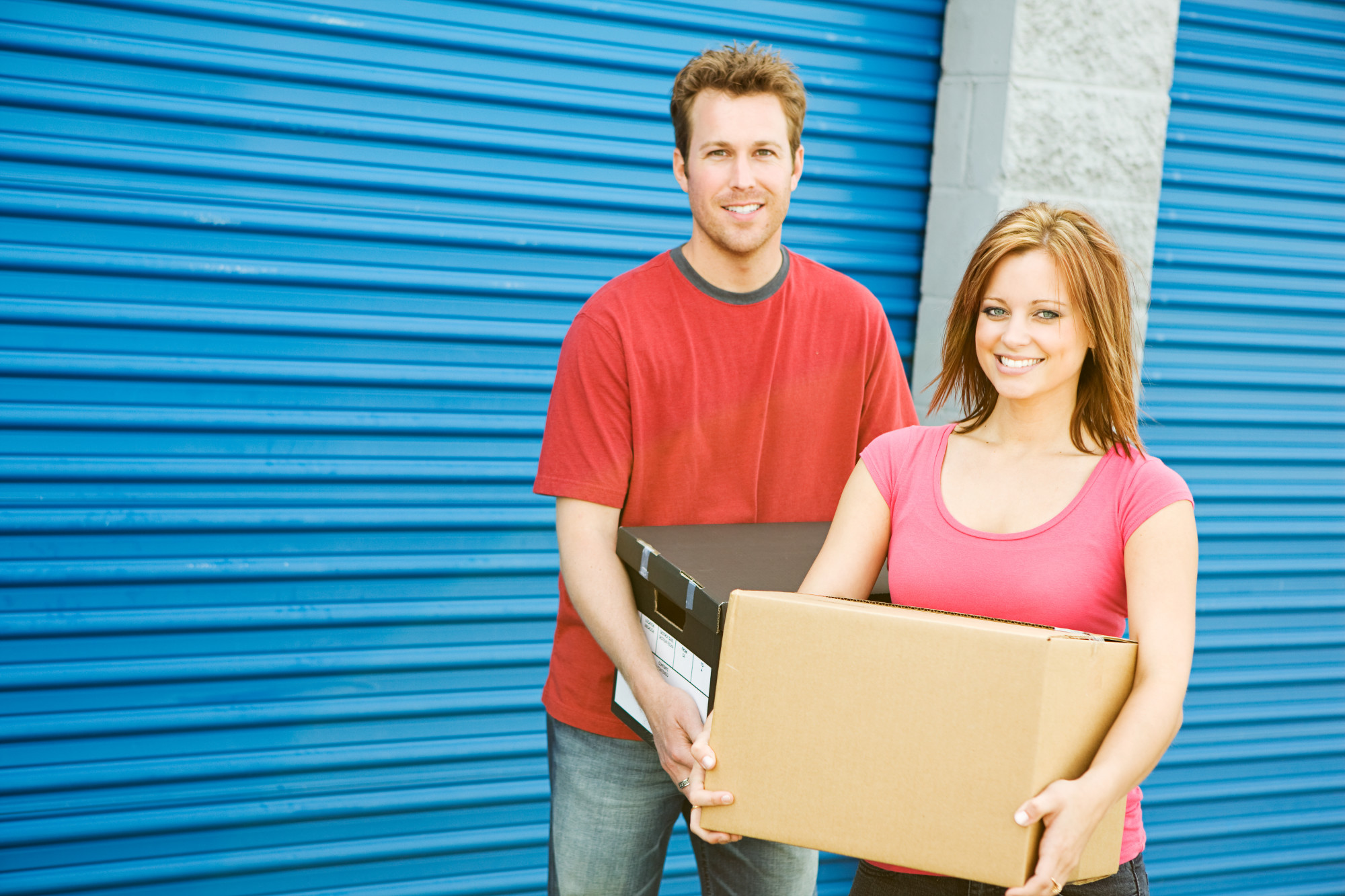 It's no secret that most people today have too much stuff. Our garages are so full that we can't park in them, our kids have more toys than they know what to do with, and it seems like the piles just keep growing. 
If this sounds familiar, it's probably time to consider a storage unit. You might be wondering "How much does a storage unit cost?" and "Is it better to get a portable storage unit or a self-storage locker?" Don't worry, we're here to answer all of these questions so you can start living a clutter-free life!
Comparing 2 Types of Storage Units
First, it's important to understand that there are two different types of storage units, and each has its own set of pros and cons. Let's take a look at each.
A self-storage unit is a space that you rent inside a storage facility. There are typically hundreds of units side-by-side, each with a roll-down door and padlock.
A portable storage container is a large steel box that can be delivered to your location. When you rent them, typically they're delivered to your home or business for a period of time that you set. When you're ready, the company will pick up the container and either deliver it to a new location or hold it in their storage space until you're ready to have it delivered. You don't have to get it delivered, some offer loading and unloading a storage container at their facility.
Pros and Cons of Self-Storage Units
When you're using a self-storage unit, you don't need to have any idea how long you'll need the space. Since you usually rent these units month-to-month you'll pay the same fee each month no matter how long you need to keep it.
There's usually no wait time, most storage units have extra space so you can rent and start to fill on the same day. This option also has a high level of security, as would-be thieves would need to get onto the property and past the security system, then find your unit and break into it.
However, despite these advantages, there are some serious drawbacks. First, if you have a lot of stuff, you'll have to make multiple trips to move it all into the unit – and back out when you're ready. And, when you need your items, you'll have to take a trip to the unit to get them. You may need to rent a truck, which adds to your costs.
Since hours vary, there's no guarantee that you can get into the unit. So, if you find that you need something late at night or early in the morning, you might be out of luck. There are usually also only a couple of options for sizes, so you may not be able to get the exact right size unit for your needs.
Pros and Cons of Self-Storage Containers
Many people have found that renting a self-storage box is much more convenient. The box is delivered right to your home or business and placed exactly where you need it. You can take your time loading the unit and can easily access your items any time you want them.
You won't have to make multiple trips off-site, and when you're ready to move, the company brings the entire box right to your new location. This way, you can also take your time unpacking.
There are often more size options when choosing a portable unit and many allow you to add shelving and other features that make storage more convenient.
Portable storage units are definitely the preferred option if you're planning a move. Instead of renting a truck and trying to pack and move everything in a single day, you can take weeks or even months. This can drastically reduce the stress associated with moving.
Even better, most companies will deliver anywhere, so it's ideal whether you've moving across town or across the state. Not quite ready to move your stuff yet? The option to have the company store the boxes at their facility gives you plenty of flexibility.
The potential drawbacks are minor. There are usually less storage container rental companies in your area than self-storage units, so there may not be one around the corner from your home for quick access to your stuff if it's being stored at their facility. If you need access without providing notice, this might not work for you. However, it's a good idea to call and ask, as we may be able to accommodate. 
You'll also need to have enough space on your property to store the unit. If you live in a busy downtown area, or don't have a driveway, you may not have the space. Give us a call, and we'll be able to provide options for you.
If you live in an area with a homeowner's association, you'll want to make sure the rules allow you have these types of units on your property, or you could end up dealing with a hassle from them. However, even if they don't allow them in front of your home, you may still be able to store it along the side of your house or behind your fence.
Storage Unit Cost Comparisons
Self-storage units are a slightly cheaper way to store your stuff. But, many people place a high value on their time and are willing to pay a bit more for convenience.
When you rent a self-storage container, there will be a charge for drop-off and delivery, as well as the rental fee. However, the rental fees also tend to go down the longer you keep the unit.
Start Living a Clutter-Free Life Today
Now that you understand how each storage option works, the pros and cons of each, and the storage unit cost considerations, you're ready to make your decision.
Whether you're ready to move forward or you need more information, we're here to help! Contact us today or use our convenient online form to get an instant quote!