Storage Container Rental: 10 Things You Should Know
September 06, 2021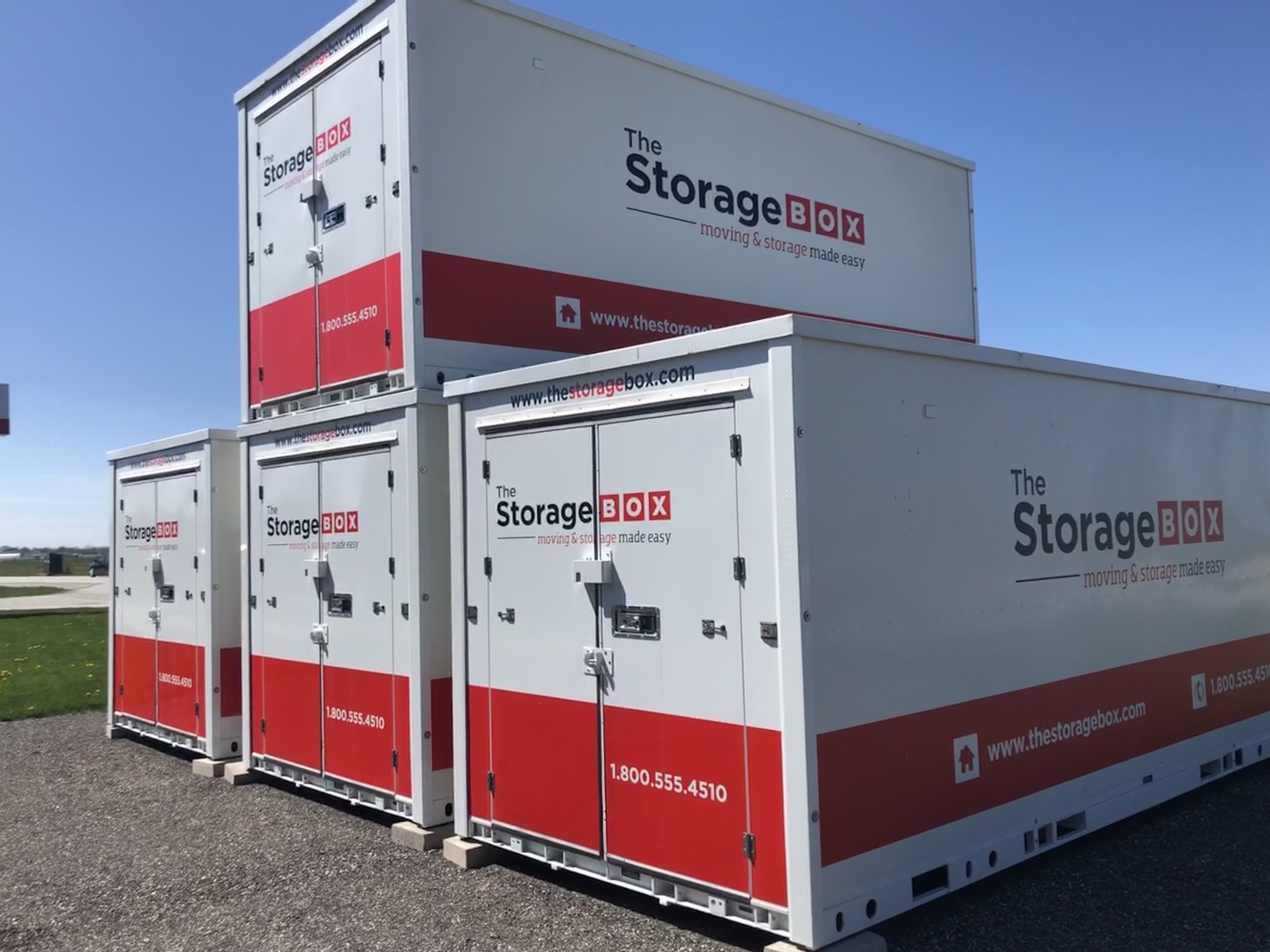 Whether you're a part of the over 10% of homeowners who need additional storage or the more than 9% of adults who move each year, you're probably a little overwhelmed by all of the decisions you're facing. There are a lot of options for keeping all of your things while in transition, it's hard to know where to start. 
You can end your search for the perfect solution right here, storage container rentals! These temporary options work wonders for many of the complicated scenarios homeowners face while in transition. 
If this seems like a far-out option, we've created this guide of the top ten things to know and consider about portable storage containers to help you make your decision! 
1. Pick-up and Drop-off Location
In most cases, a portable storage container can be brought to any location without any work on your part. It really is the most convenient setup!
The company will deliver your container to the place where your items currently are. After you move them in and are ready for the container to be closed, they'll come and pick it up for you. They'll then deliver it to your new address. There isn't an option that's easier or less work for you! 
2. Schedule and Timeline 
The key to making sure moving storage containers will work for your specific situation is the availability for the days you need. There is no minimum or maximum amount of time you can keep a storage container, it just has to be outlined clearly with the company. 
As soon as possible, nail down the timeline for using the container to check if there will be a unit available to you. 
3. Budget Considerations 
Keeping your things somewhere besides your house can become a very expensive endeavor when using traditional methods. Especially if it is for an extended period of time or for a cross-country move. 
Oftentimes, large storage containers are a better deal for your budget since you are billed for each day individually. 
There are additional fees for delivery and drop-offs, so talk with your storage professional to get a clear price breakdown ahead of time to work into your budget. 
4. Security Options 
So many homeowners are hesitant to move or store their things because the security can be questionable. There would be nothing worse than finding out all of your belongings have been stolen while in transition. 
Those worries aren't necessary when using these storage containers, which come with a variety of security options and locks to keep your belongings as safe as possible. Each of the locks has been designed to eliminate the possibility of tampering and can only be accessed by the key holder. 
5.  Necessary Documentation
Before deciding if using portable storage containers is right for you, it's important to make sure you can actually rent them in the first place. Each patron will be required to show a series of documents to have access to a container. 
Those items mainly include proof of identity, pay a deposit, and sign a contract. All of these things are necessary to protect both parties and make sure the transaction unfolds how planned. 
6. Item Protection
Theft isn't the only concern that many homeowners have about their property while inside of a portable storage container, there's a large possibility for damage as well. This is especially true when you work with a company that doesn't take extra precautions.
When you're looking at your options, make sure to find a company that offers a tilt-free delivery. This means that the storage container will always stay level and your items won't shift around as their being moved between places. The added stability eliminates the possible damage and keeps your items in pristine condition.  
7. Moving-In Plan 
While having the container delivered to your current address and to the new address is super convenient, it also means you are responsible for loading and unloading it. 
Before deciding this is your plan, make sure you'll have any help you'll need to lift your extra heavy items in and out of the container. 
8. Enough Space
One of the trickier aspects of using large storage containers is determining if there will be enough space for all of your belongings or not. A storage professional will help you go through your items to see what is possible or not. Since every scenario is different, it takes a little bit of research ahead of time. 
There are two size options to choose from based on your specific needs so you can have a customized experience. 
9. Insurance Plans 
Even with the best locks and safest delivery system, there is always a possibility of loss. That's why many homeowners choose to get a storage unit insurance policy just in case. 
There is also a protection plan offered through the company that adds another layer. Check out the specifics details to see how this kind of insurance can bring you peace of mind and confidence knowing we have your back the entire way. 
10. Customer Service Reputation
As with any purchase decision, it's a good idea to research the company and take a deep dive into its customer service reputation. Nothing is worse than thinking you've found a great option only to realize there are major problems. 
Reading online customer reviews is a great way to see what working with the company and the storage containers are actually like before deciding to go with this option! 
Book a Storage Container Rental Today
Finding a place for all of your things when you're in transition is an overwhelming task. You want it to be safe, secure, and large enough to hold everything. But also be convenient and accessible at the same time. Sometimes that feels like an impossible combination. 
That is until you really look into a storage container rental. They offer the best of both worlds and give you a way to not only store but also relocate your whole life on your timeline. 
If you're interested in learning more to see if this is the best option for you (we think it will be!), contact us today!