Pod Problems: How Long Can You Rent a Pod?
January 05, 2021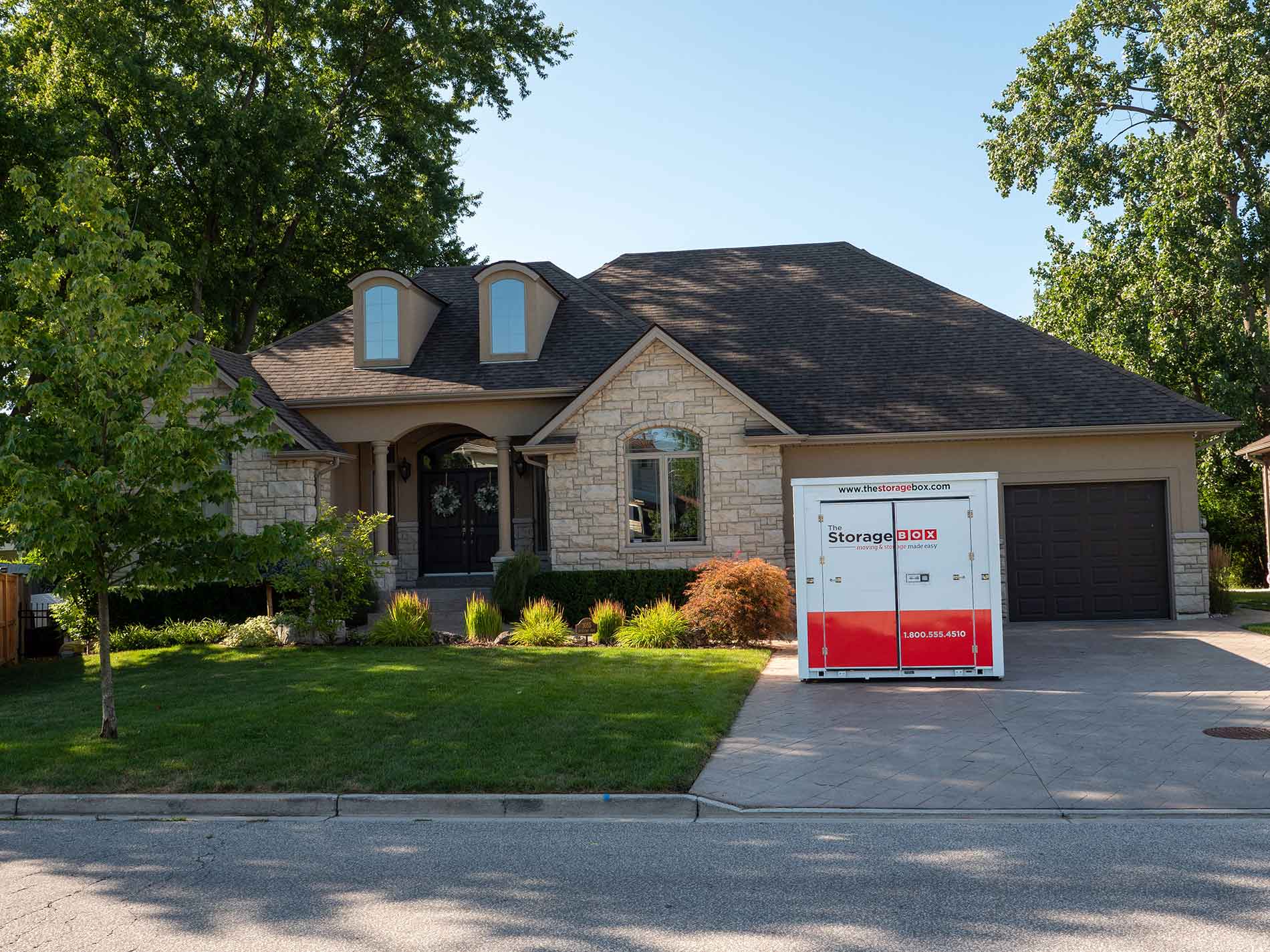 Nobody enjoys moving. It's hard, stressful, and tight deadlines keep you packing and loading all day.
Most moving companies are extremely expensive. Those moving to a new house would rather save money on the moving process so they can spend that money on their new home.
But is there an easier way to move? Can moving be done on your schedule, rather than on your mover's schedule? And is there a more affordable way?
Absolutely. When you rent a pod, you can move out of your house at your own pace. It's far less stressful and far more affordable than other moving options.
If you are here to learn about pods, how long you can rent one, how much it is to rent a pod, and how they make your life easier, you're in the right place. Keep reading for everything you need to know before your upcoming move.
What Are Pods?
Pods, or mobile storage boxes, are the better way to move your stuff or store it temporarily. Pods are large, mobile storage boxes delivered directly to you.
Once a pod is dropped off at your home or business, you can fill it up at your own pace. Whenever you are ready for us to move the loaded pod to your next house or business address, give us a call.
We'll pick it up and drop it off for you. Then, simply unload at your own pace. Once empty, let us know and we will come to pick up the empty pod. No stress, no deadlines.
Pods are the safest way to store your stuff. They are lockable, weatherproof, and insulated. Keep unwanted people, weather, and critters out of your stuff while stored in your driveway, yard, or at our secure facility.
Who Uses Pods?
Those who are moving find the most benefit from pods. They can have a pod dropped off in as little as 2-4 days. You can choose to load all of your stuff in one day or take your time. Whether you are moving across town or moving across the country, storage boxes make it more enjoyable.
But those who are moving are not the only people who save time and money with pods.  Nearly 10% of all households rent self-storage units. Those who need self-storage find it much more convenient to use a pod rather than a storage unit.
With pods, you only need to load and unload once. When using a storage unit, you have to pack your car or truck and unload it in the storage unit. When you are done storing your stuff, you'll have to pack it up again and unpack it once more.
You can keep the pod at your home or business, or we can store it at our protected facility. This is great for those remodeling their home or downsizing. 
When hired for large or ongoing jobs, many construction companies also rent a pod for their job site to make work much more efficient. Keep your equipment, tools, and building supplies stored on-site and safe.
How Long Can You Rent a Pod?
The best part about renting a pod is that it revolves around you. You can use it as long as you need it. Not sure how long you are going to need it? A simple daily rate makes it's easy to keep your stuff stored until you are ready to unpack.
Moving out of one location, but don't have your next home ready? With pods, that isn't a problem. Simply store the majority of your belongings in the pod and have it stored at our facility. Whenever you move into your new place, we can deliver your pod.
Even if your pod is stored at our facility, you can access your belongings at any time. All you need to do is notify the facility 24 hours ahead of time. 
There is no maximum rental period. Use it as long as needed. Pods require at least a 7-day rental period. 
How Much Does It Cost to Rent a Pod?
Pods are incredibly affordable. The daily rate is kept low so that you never have to rush to pack, move, or unpack. 
That being said, the exact rate may differ depending on the size of the pod needed, if you are storing at the pod facility or your home, and if you are going to use the pod to move, requiring long-distance shipping.
Larger pods will cost slightly more but are perfect for larger homes. Shipping container pods will also cost a little bit more per day. It also costs more to store your container in our facility as opposed to your home or business.
How much to rent a pod? The typical daily rate is less than $10 per day. Other fees include delivery and moving fees. For those in and around Ontario, you can receive a free, instant quote to see your daily and delivery rates.
Benefits of Renting From The Storage Box
There are many benefits of renting pods from The Storage Box for your next move. On top of our low-cost pricing, we have state-of-the-art tilt-free pods and loading vehicles.
That means your pod will never tip, causing belonging to fall over. Pods remain level at all times, so you can rest easy knowing your valuables are safe. Traditional storage pod companies have to tilt their pods in order to get them on and off the truck.
Our 16' storage box can pack up an average-sized 2 bedroom house. Our 20' pods can store the belongings of an average 3 bedroom home.
Our boxes also come equipped with tie-downs inside making it easier to keep your stuff safe and prevent it from shifting around while on the road.
Move Stress-Free With a Pod
There's never been an easier to move or store your belongings. When you rent a pod, you will rest easy knowing you don't have to rush. A low daily rate makes it easy to load and unload at your own pace.
Wondering how to rent a pod and get started? You can complete an instant quote and request your pod today.
Have any questions before ordering? You can call your nearest Storage Box location for additional information.