Moving House: Moving Tips to Save Money
August 31, 2021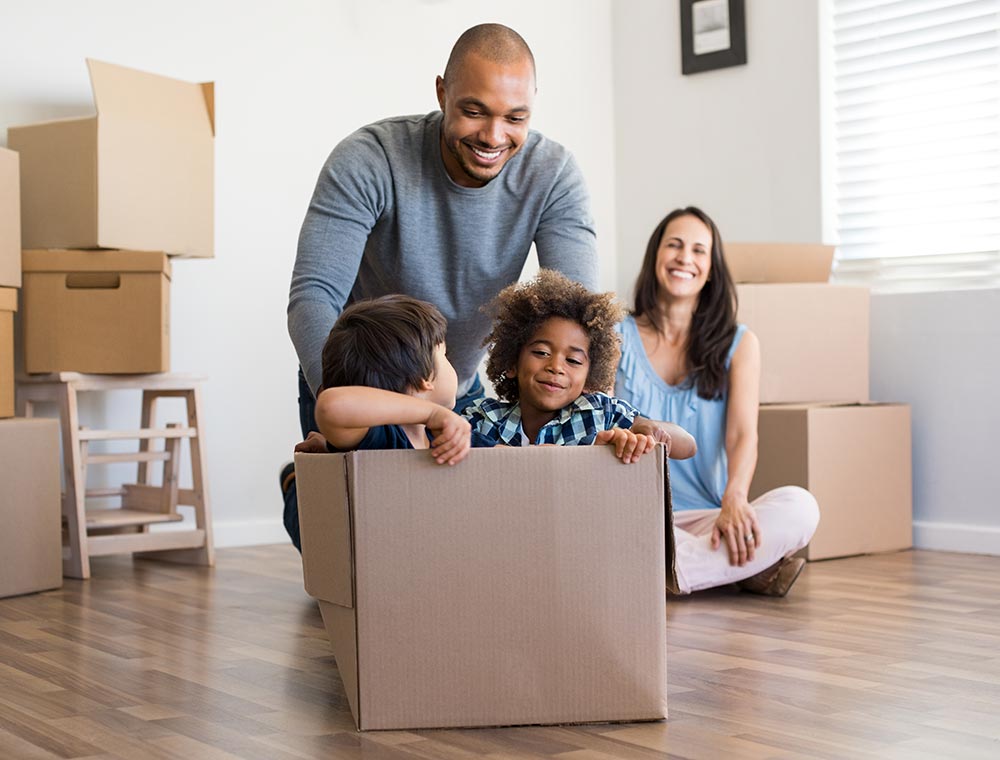 Did you know you could spend upwards of $7,000 on a long-distance move? And that cost only factors in the price of materials, hiring movers, and renting a vehicle. There are so many factors that can bump that price much higher.
Moving is stressful enough without having to figure how to save up a huge chunk of money. It shouldn't matter if you're moving cross country or down the street; moving shouldn't put a huge dent in your bank account.
So how do you save cash when you have to move homes? Follow this collection of the best moving tips to save you money no matter where and when you move.
Make a Plan Beforehand
Moving is stressful enough without having to wait until the last minute. When you push your planning off, you often have to settle for subpar service and higher prices because that's what is left over and available.
Avoid this by planning your move at least four weeks ahead of time. Sometimes it's even better to plan months in advance.
Make a plan of what method you're going to use to move, who you're going to hire, and who will help you. When you're moving day comes around, it'll run much smoother.
Do Some Research
Here's some moving advice from the professionals: Don't jump into hiring a moving service without doing proper research first.
Compare prices, services, and reviews. Ask friends and family and check out what people have said online.
Try for a minimum of three quotes to ensure you're getting the best deal. But going with the lowest quote isn't always a good thing. Some lower quotes may indicate that companies are leaving out major services.
Start Early
You already know you should make a moving plan well in advance of your moving date. But even while you're cementing your plan, you can start preparing for your move.
Start gathering moving and packing materials. Start gathering items to pack. Start making a plan for moving into your new home.
An early start can help you identify if you'll need anything when you move into your new home.
Large items like new furniture should be bought closer to your move and delivered to your new home if possible. While smaller items you can replace immediately and pack up when needed.
Set a Budget
This seems obvious, but if you want to save money, set a budget. The key is to stick to that budget as best as you can. Use your research to set a realistic budget for your type of move—across the city or across the country.
It's also a good idea to break down the budget into line items. How much do you want to spend on hiring professionals? How much on materials?
Once you have the figures you're comfortable with, stick to them as best as you can.
Make Comprehensive Lists
Lists can make your move run much smoother. Before you begin packing, go through each room and make a note of what you're planning on taking with you.
Take note of everything from large furniture to small pieces of decor. A comprehensive list can help you have a better sense of how much moving supplies you'll need or how big of a truck you have to rent.
These lists can also help you be more strategic when packing, saving you room and money.
Sell, Donate, and Throw Away
You don't have to take everything you currently own on your move with you. In fact, you shouldn't. Use this move as an opportunity to clean out your space.
Go through your clothes, decor, and furniture and find items you can donate, sell, and throw away. Getting rid of unwanted and unneeded items will save you a ton of room when you're trying to pack.
Save Your Boxes
One of the best money saving moving tips is to start saving your boxes if you know you're going to be moving soon.
Save boxes from any packages you receive in the mail and reuse them during your move. You'll be surprised how many boxes you can collect over a few months.
Take it a step further and start looking for boxes. Ask family or friends for any boxes they might have leftover. Check online for anyone getting rid of boxes from their recent move.
You can even check out local stores to see if you can take some of the boxes from their deliveries.
Cut Packing Material Costs
You need packing material to keep all of your items safe during transit. But that doesn't mean you have to go out and buy a bunch of bubble wrap. As you are saving your boxes, start saving packing materials.
You can save any newspapers or magazines to wrap delicate items and cushion boxes. Or take it a step further and use items you already have. For example, washcloths, bath towels, and t-shirts all make great packing material.
Pack Strategically and Carefully
If you're trying to save money on your move, don't just throw items into a box. Be strategic when packing to reduce the number of boxes you need. Be sure to label the boxes with the items inside or what room it belongs in.
Group similarly sized items together so you can fit them in boxes easily. But don't overfill boxes to the point that the boxes might break. Cushion fragile items with soft pieces to avoid damage.
Be Smart About the Professionals You Hire
Not everyone wants to make a move on their own, and that's okay. But if you want to save money on your move, be smart about which professionals you hire.
You may not want to drive the moving truck or load all the boxes into the storage container yourself.
Be sure that the company you hire offers the best services for what you're paying. The right company will always have options so you can find one that best fits you.
Try These Moving Tips to Save Money
Maybe you got a new job, maybe you want to be closer to family, or maybe you need a change of scenery. Whatever the reason for your move, you shouldn't have to break the bank to do it successfully.
When you use these money-saving moving tips, you can make your move less stressful and less costly. This way, you can focus more on starting a new exciting life milestone.
Make moving simple, easy, and inexpensive with moving storage containers. Get a free quote on our moving services today!