How Much Does a Local Move Cost?
September 24, 2021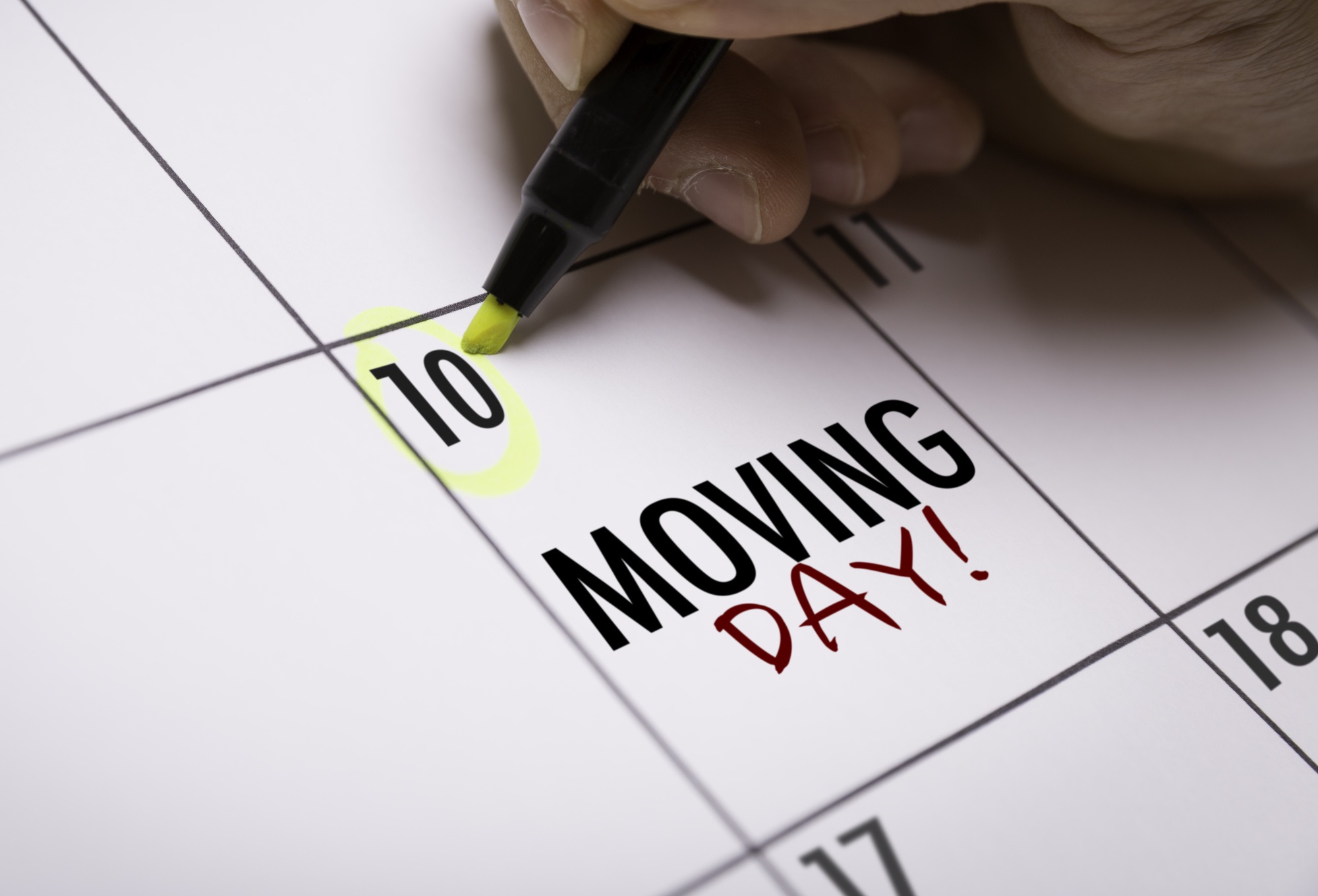 Regardless of where you're moving or how far, moving can be stressful. Not to mention the financial aspect of hiring cleaners, packers, and a moving crew. It's a well-known fact that moving can get expensive.
When budgeting for your next local move, how much can you expect to pay movers? In this article, we'll go over some averages on what you can expect to pay to get you to your new destination.
Cost of Moving
There are a few factors that will need to be taken into account when preparing your moving budget. How long will it take the crew to move your items? How far are you moving? Is it local or long distance? Long-distance moves are significantly more expensive, at times costing thousands of dollars.
The cost of an average local move depends on what state you're located in. However, you can expect to pay around $80 to $200 per hour for a team of movers.
This cost will vary depending on the services you require. In general, the less items and rooms you have to pack up and move, the less you will pay.
Moving Options
You've got a new home or apartment ready to move into, and now you've got to choose how to get there. When pulling together a moving budget, you should first take a look at what type of moving service your next move will require.
Perhaps you need a full-service team or maybe you're just looking to hire local movers to get your boxes into the truck. Your first task is to decide what option best fits your needs. Let's explore.
Long Distance Movers
It's good to keep in mind that rough estimates are commonplace when getting quotes from movers. With so many moving parts (pun intended) it can be hard to nail down exact amounts. The following are a few items that may impact the final price of a long-distance move:
Distance of move
Specialty items to be moved
Weight of shipped items
Extra fees
Time of year for move
Size of the move
Long-distance moves can cost anywhere from $1,000 for a studio apartment to $8,000 for a 3-bedroom house. While these are rough estimates, it is good to keep in mind that long-distance moves are tough. The prices generally reflect this.
Full-Service Packing
Say you'd like to save yourself time from packing up your belongings as well. Some moving services do offer to pack up your possessions prior to moving them. This type of full-service move is generally much more expensive. The cost can be thousands of dollars more than a general move.
It's also important to note that these types of moving services sometimes deliver your belongings days or weeks after your move-in date. It can be difficult to pin down an exact date your items will arrive. If you're hoping to save some time and money, choosing an alternative might be your best option. But what does that look like?
Storage Boxes
If you're hoping to avoid a final mad dash moving day, moving storage boxes may be a great option for your next move. These allow you to pack and move on your schedule. Something that can be highly beneficial during a typically stressful time.
There are various sized containers available for your moving needs. Some positives to using this option:
Easily store your belongings
Pack and unpack once
Pack at your own pace
Cost-effective
Safe and secure storage
Load your belongings at ground level
Whether you've got a studio apartment or an entire family home, moving storage boxes are a secure way for you to get your belongings moved safely and easily.
Tips For Your Local Move
So, you're getting ready for your next local move. You've got your location locked down and your moving crew is on the way. What next? It might be smart to start making your moving checklist to ensure nothing gets left behind. Things to remember:
Make an inventory list of your items
Label your boxes
Keep like items with like items
Take pictures of boxes for easy organization
Take pictures of electronics for easy set up upon arrival
Remember to keep light boxes on top of heavy ones
Double-check your insurance plan
Protect appliances and furniture with blankets
Store mirrors and art upright
These are just a few tips to make sure your move goes smoothly.
Budget Break Down
Overall, while it can be difficult to nail down an exact price for the cost of moving locally, you can budget out average moving costs. You should include the following as part of your average moving costs:
Quote from moving company or storage box company
Insurance coverage for any potential damages or missing items
Extra charges for things like assembly upon arrival
Payment for professional packers for your belongings
Tip for your moving help
When hiring movers, you can expect to pay no less than $300 for a two-person team for a few hours worth of work. 
Moving On Out
In general, it is best to request a quote from your moving company prior to making any final decisions. They will be able to assist you with the best possible options for your specific moving situation.
Average moving costs vary from location to location. Your own specific circumstances influence what you will be paying as well. If you want to save time and money, utilizing a storage box for your next local move may just be the perfect option.
If you're interested in renting a storage box for your next move, feel free to request a quote here. Our convenient and affordable storage option makes moving easy. Welcome home!