DIY Moving Hacks: 5 Tips for Moving Your Home Yourself
June 10, 2021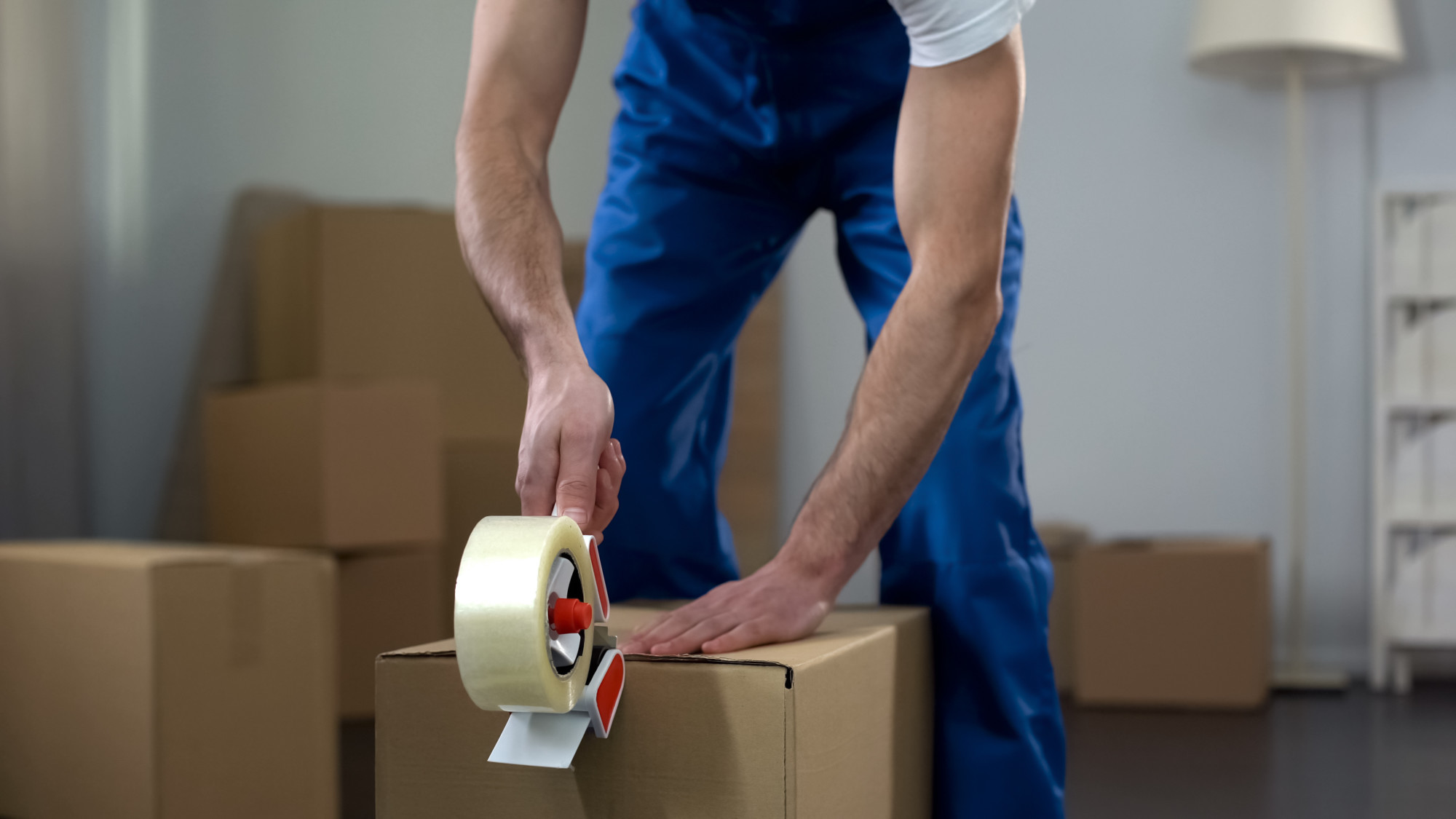 In 2020, 22% of Americans moved due to the pandemic or knew someone who did. Even without the pandemic, we're a society that moves around quite a bit!
Chances are, you have a relocation come up. Moves can be expensive, so you might be thinking about DIY moving to save a few bucks. It can mean a lot of hard work, but it can be completely worth it if you're smart about it.
Here are 5 DIY moving hacks you should know about so your next move can be a success!
1. Forget About Buying Packing Boxes and Materials
Yes, you can buy new boxes, packing tape, moving blankets, etc. from stores. This ensures that you have things that are brand new and sturdy so your items are well-protected.
But the truth is, you can source a lot of these items for free! You might have some boxes in your attic or maybe your friends have ordered things recently. You can also go to your local grocery store to see if they have any free boxes to give out to you.
When sourcing used boxes, make sure they're still in good shape and not mushy from moisture and usage. You don't want the contents spilling out mid-move, after all.
You can also ask your social network if anyone has boxes and packing materials leftover from their own moves. There's a good chance that someone has half a roll of packing tape or some sheets of bubble wrap.
2. Use the Garbage Bag Trick for Your Clothes
Do you have a closet full of clothes that are hanging up? Does the thought of taking each garment down, folding, packing, unpacking, unfolding, and hanging it back up sound tedious? Then you need the garbage bag trick!
Get a garbage bag and at the bottom of it, poke a hole in the middle. Now grab a handful of clothes off the rack (don't take them off the hangers!), turn the garbage bag upside-down, then slide it onto all of these garments. Pull all the hooks through the top, stuff the bottoms in, and then either a knot in the garbage bag or tie the drawstrings together.
You can then transport your clothes, break open the garbage bag, and hang everything up immediately when you get to your new home. This is one of the best DIY moving tips that'll save you lots of time!
3. Pack a Box for Your First Night or Week
When we're in the hustle and bustle of packing for a move, we often forget to think about our first days in our new place.
You pack up every single last thing you own, and when you've finished unpacking on the first day, you just want to relax. You go to get your pajamas, bathrobe, fuzzy slippers, and your Nintendo Switch, but you have no clue where they are. Or worse yet, they're in random boxes that you'll have to go break open and rummage through.
Do yourself a favor and pack a "first night (or week) box". Fill it with essentials, such as your PJs, a few changes of clothes (including underwear), toiletries (such as a toothbrush and toothpaste), and some kitchenware (such as a pan, plate, bowl, and utensils).
When you're exhausted and all you want to do is pig out and chill out, you'll thank Past You.
4. Walk It
When it comes to local moving tips, a great one is to walk it! You won't have to worry about driving your car or renting a moving truck.
If your new apartment or house is just a few blocks away and you have a decent overlap between leases (such as a month), it can be an excellent idea to load up a few plastic tubs with belongings, walk over, unload, and walk back to your old place.
Repeat this as many times as you can physically handle and fit into your schedule. Considering that at least 15% of American adults are physically inactive, it's a great way for you to get in shape and get some fresh air too.
And when you can slowly move into your new house, it won't feel as stressful. Breaking your move down into very small manageable chunks can really take a load off your shoulders.
Of course, not everyone is lucky enough to have ultra-short relocations. But if you manage to have one, take full advantage of it by not relying on any vehicles. Not only is it better for your health, but it's also much cheaper!
5. Rent a Storage Box
If you're moving completely on your own or with very little help, then you'll definitely want to rent a storage box. These can save you the trouble of renting and driving a truck, as well as loading/unloading everything in one day.
Storage boxes come with very affordable rates so you can slowly fill up the boxes as you pack. What's also great about this service is that the company will deliver and pick up the storage boxes so there's no driving required!
What's even better is you have 2 options when they pick up your full storage box. You can either have them drive it to your new residence or store it in their temperature-controlled storage facility that's also safe and secure. When you finally want to move your belongings out of storage, they can then deliver the box to your door.
Use These DIY Moving Hacks for Your Next Move
With these DIY moving hacks, you'll be well on your way to a safe, easy, and cheaper move. From sourcing boxes and packing material from your social network and using the garbage bag trick, to walking it and renting a storage box, you have plenty of DIY moving hacks to try out.
If you'd like to rent a storage box for your move, then get an instant quote from us now!