5 Benefits of Using Commercial Storage Units
October 28, 2020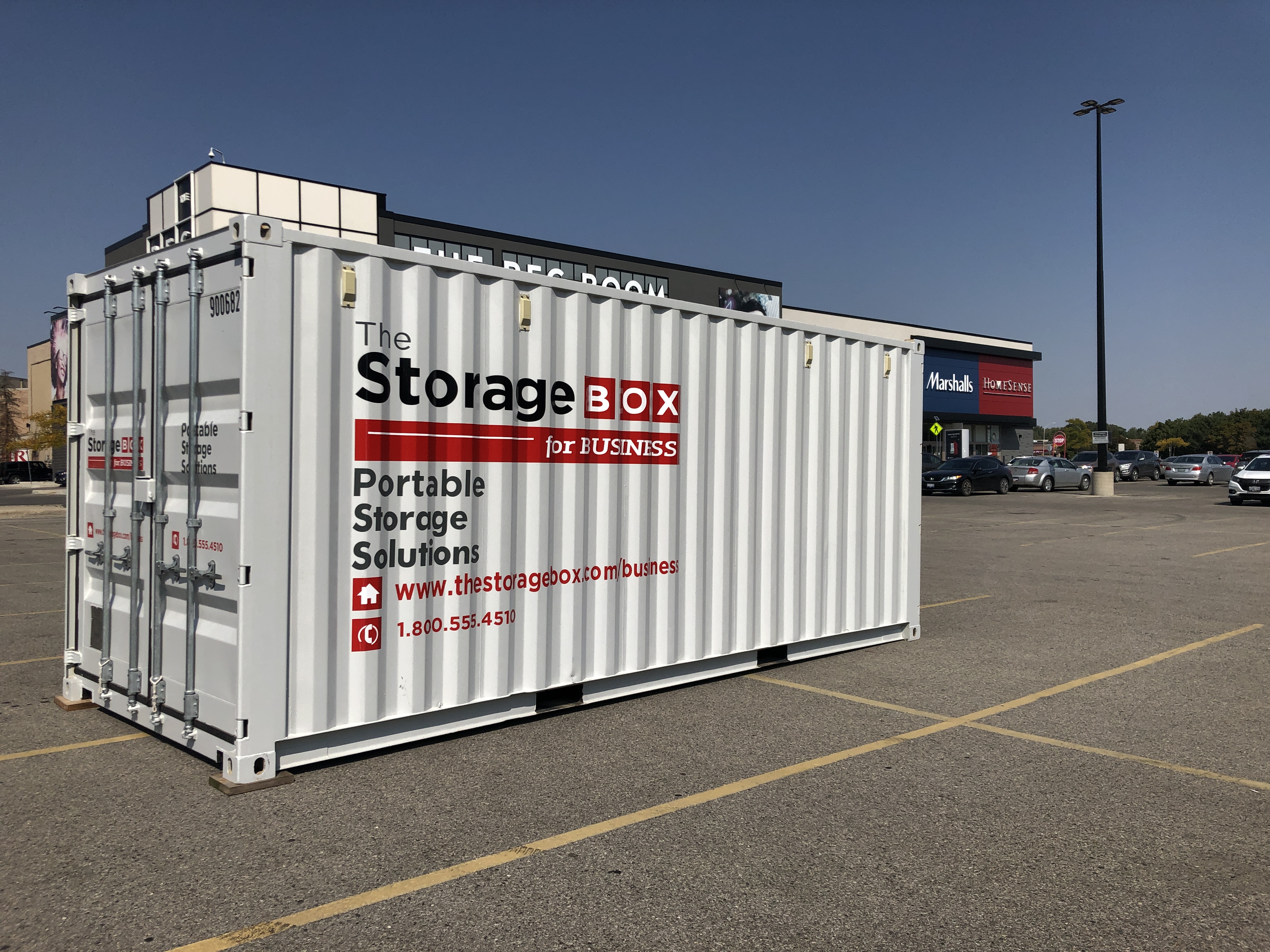 Is your business expanding? Are you dealing with a disorganized workspace as you grow your operations?
If so, consider commercial storage. What is commercial storage?
It's storage space for business owners. Other professionals use commercial storage, such as contractors, real estate agents, accountants, marketers, among many others. Commercial storage is also a great option if you're moving to a new business location. 
Overall, the advantages of commercial storage units include easier access, lower costs, productive workflows, additional safety, and more security.
This article will explain why commercial storage containers can help your business thrive. Let's explore. 
5. Added Convenience 
In terms of leasing, commercial leases offer flexible terms. For example, you can amend the lease as you need more storage. Additionally, leases allow you to pay for the space you need instead of paying for additional space you don't need. 
You'll also benefit from easier access. Perhaps you operate in a multi-story building.
To preserve more space on the lower floors, you may need to store excess inventory on the upper floors. Moving boxes and items between floors can be a hassle, especially if you don't have an elevator. 
With commercial storage, you can access documents and items without traversing between upper and lower floors.
Moreover, you may have important documents on the worksite, but you don't need to direct access to them. Commercial self storage allows you to store the items in another location. Also, you can store more items that normally clog your workspace. 
Example:

 

If you own a restaurant, you can store extra tables and chairs in the units. You can access your unit if you need the extra chairs and tables in the future. 
Further, the moving company that fosters commercial storage can help you transport your items effectively. A storage company usually offers the following features:
Packaging services
Transportation services 
Transport items (i.e. trolleys or pallet jacks)
Above all, the best commercial storage units have climate-control options that preserve the integrity of your assets.
4. Lower Costs
Commercial storage containers will help you save money in the long-term. If you're a starting business, you can keep costs low by opening a smaller store. Then, you can access your additional items later as you grow your business.
Commercial storage space also allows small business owners to store items elsewhere, preventing them from renting a larger store. 
Rent for larger commercial space is costly, especially if you live in a large city. Renting a commercial unit will keep your rental costs low. Best of all, the money you save allows you to divert resources to the following areas:
Expanding your business operations
Growing your marketing budget
Hiring new employees
Opening new locations
Additionally, commercial storage prevents the need for office space. In some parts of the country, you can pay over $15,000 annually for an office rental.
Commercial storage is so efficient that you can even operate your business from home. Many contractors and self-employed individuals can set up a home office space and retain miscellaneous items in storage. 
3. Increased Efficiency
Cluttered areas can slow down your workflow. Free space can work in your favor. 
Example:

 

Additional space allows employees to find items and documents easier. You'll notice an increase in productivity as workers have easier access to items and papers. 
Plus, you can store all non-essential items in your commercial space. This allows you to find immediate items faster. More importantly, you'll enjoy your workspace more when it's clutter-free.
Your business can suffer immeasurably if you maintain a messy workspace. Best of all, a clean space will boost your mental health. 
2. Improved Safety
A clutter-free area will also prevent accidents. Scattered items can cause someone to trip and fall. Employees can file a workers' comp claim if they suffer an injury on your property.
If a customer or client sustains an injury, they can file a lawsuit against your business. A clean area also allows employees and customers to see warning signs and notices. 
You may also have hazardous items (i.e. sharp tools) that can injure someone. Perhaps you're a contractor who must store heavy-duty tools in your home. These tools can injure family members, especially small children who don't know any better.  
1. Additional Security
You can protect your assets with commercial storage. Placing valuable equipment near high-traffic areas increases the likelihood of damage.
Someone could knock over a piece of equipment and break it. If you store items at home, your assets are vulnerable to severe weather and theft. Consider commercial storage if there is a history of burglaries in your area. 
Commercial storage centers have additional security measures that keep thieves at bay. 
Also, you may not have the necessary security infrastructure in your home or at your business. On the other hand, a commercial storage center can offer the following security perks:
Security cameras
Gated areas
Security guards
Authorization restrictions
Bright lighting
Plus, commercial storage centers are strong enough to withstand severe thunderstorms and fire damage. 
How Commercial Storage Can Bring Your Business to New Heights
Overall, commercial storage expands your business by saving you money and creating additional space on your worksite.
Commercial self storage also benefits customers and employees as they navigate their way through your business. Therefore, you can prevent lawsuits and workers' comp claims with an organized workspace. Commercial storage also ensures your assets remain secure. 
Interested in learning more about choosing the best storage company? Click here to learn how to find a quality storage company.