Shipping Containers For Sale
New & Used Inventory
| Stock # | Container Size/Type | Condition | Price | Location |
| --- | --- | --- | --- | --- |
| 326321 | 20ft Shipping Container | Cargo Worthy | $ 4,865 | London |
| 405209 | 20ft Shipping Container | Cargo Worthy | $ 4,865 | Windsor |
| 134502 | 20ft Shipping Container | Cargo Worthy | $ 4,865 | Windsor |
Click stock number for a photo of the Box.
The container market is currently very volatile and our resale inventory can change daily. The inventory list and pricing is based on availability and is subject to change without notice. Pricing does not include transportation or applicable taxes. Shipping containers are commonly referred to as sea cans, or conex boxes. 
One Trip Boxes available on request.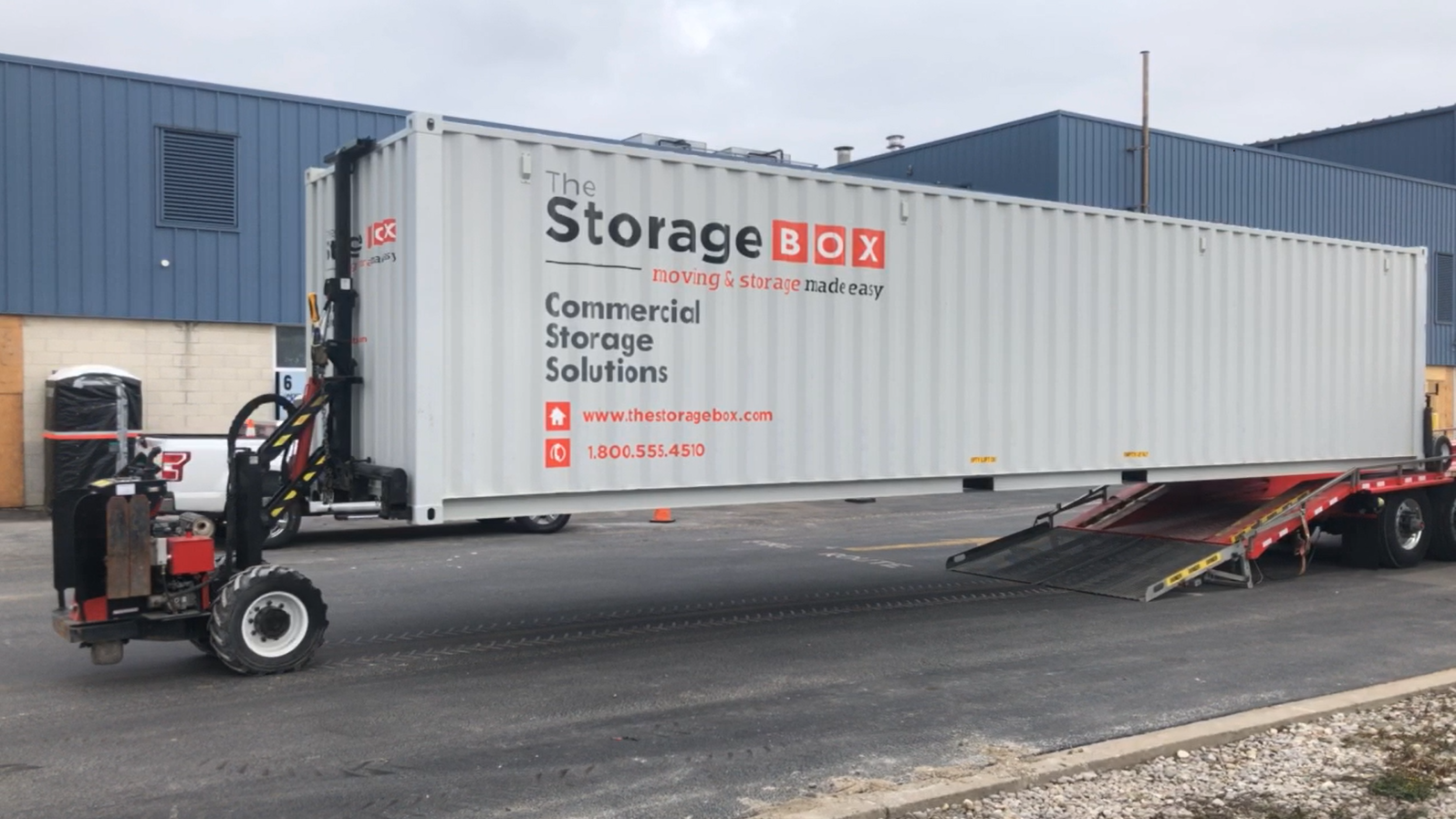 Shipping Container Conditions
One Trip containers have made a single voyage from their point of origin carrying cargo. New one-trip containers become available for sale once they reach their destination. Used one-trip containers were included in our rental inventory and meticulously maintained. These units are nearly new.
Cargo worthy (CW) containers are containers which are structurally solid. This assures that the container meets with all the standards outlined by its original specifications. Some rust, faded paint and minor dents are likely. Used containers are sold based on their structural integrity, not cosmetics and they will have many cosmetic imperfections, surface rust, dents, dings, patch work, patch repairs, welded sections, roof pits and the roof bows will not be perfect. 
Wind and water-tight (WWT) containers are weather resistant and have some levels of damage.  They may require repair costs as they are likely to have a greater amount of dents and rust. However, there are no leaks or holes in these containers that would adversely affect their weatherproofing or structures.  These units also have seals that are intact. Doors are likely difficult to open and close but are operational.
The Storage Box does not sell WWT containers. 
As Is are the lowest grade of containers.  They typically have little weather resistance and weak structural integrity.  These units may have damages such as missing sections of steel, advanced rust causing structural integrity problems, very stiff or non-operational doors, rotten floors or other serious problems. They are typically sold for recycling the steel or specific projects. These containers should be thoroughly inspected prior to purchase. 
The Storage Box does not sell As-Is containers. 
These easy to install shelf brackets allow you to maximize your space without drilling into your container! Easily reconfigure them as your needs change. Just add wood!
These easily hung racks are ideal for neatly storing lengths of material off the ground. No drilling or assembly. 
Our motion activated LED fixtures are battery powered. No drilling into the ceiling, no costly install, no external power needed. 
Give your used container a new coat of paint. 
Increase security with options like:
Puck Lock
Lock Box
Lock Bar
Serious about customizing? Modifications available and made to order.